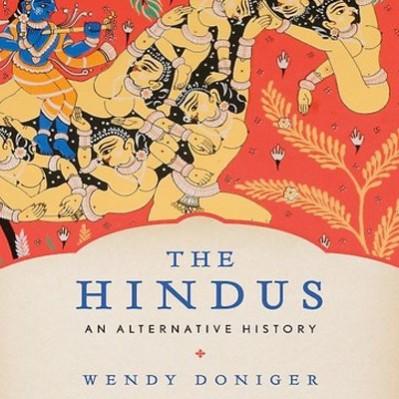 Wendy Doniger's 2009 book, "The Hindus: An Alternative History" for the last four years have been involved in a legal battle, after certain groups found the contents of book "defamatory, insulting and objectionable" and the reference to Gandhi and the Hindu gods a violation.
In a recent court order, the publishers of the book Penguin India have been asked to destroy all copies of the book. While Doniger has expressed hope that while the courts court may 'pulp' the copies, the internet will keep the book in circulation.
But what were really the contents of the book that had the saviours of Hinduism ringing alarm bells.
Here are the six points from the book were found "defamatory, insulting and objectionable."
The Hindus on the question of eating beef notes that Mahatam Gandhi, who is regarded as the Father of Nation agreed to people eating beef. (Page 625)
Similarly in another place, it notes that Swami Vivekanada, who is regarded as a great Hindu thinker, advised people to eat beef. (Page 639).
In the book, the author calls the Hindu Sun God Surya seducer or rapist. It is also stated that in the book that Sun God Surya forced himself upon Kunti despite her vehement protests and later restored her virginity. (Page 295).
The book seems to convey that Sita, the wife of God Rama may have had a lustful relationship with her brother-in-law Lakshman. In a chapter of the book, Sita is found accusing Lakshman of wanting her for himself. (Page 14).
The Book calls Ramayana a work of fiction. (Page 662)
The Hindu: An Alternative History contains a map of India from 600 CE to 1600 CE but does not mention Kashmir as an integral part of India.
Following the decision of the Indian Supreme Court, Author Wendy Doniger made a public statement and expressed her sadness over the decision and noted that the 'true villain' was the 'Indian law that makes it a criminal rather than civil offense to publish a book that offends any Hindu, a law that jeopardizes the physical safety of any publisher, no matter how ludicrous the accusation brought against a book."
Read the full statement issued by Author Wendy Doniger through India's First Crowd Sourced Library-here.