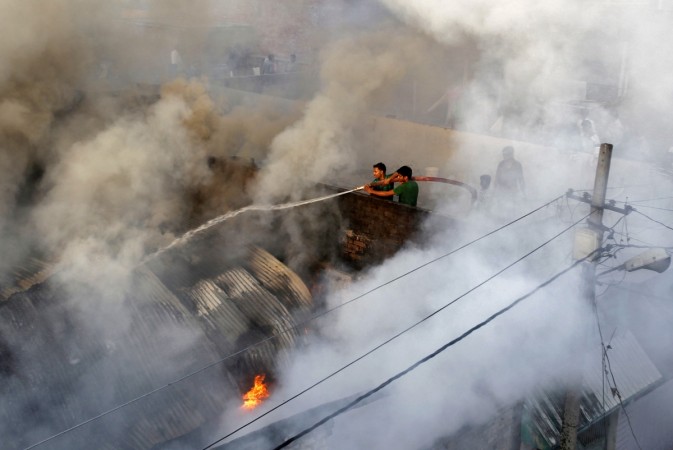 An explosion in a factory manufacturing pharmaceutical products in Hyderabad in the early hours of Monday reportedly killed six employees.
The explosion, which occurred when a reactor exploded in the manufacturing unit of Asita pharma and drugs factory in Mankhal industrial area of Maheswaram in Ranga Reddy district, also injured two.
The initial investigations revealed that the explosion occurred due to an imbalance in heat management causing a huge fire that burnt six people to death.
"The incident took place in the early hours and the bodies are beyond recognition," Assistant Commissioner of Police (Ibrahimpatnam Division) P Narayana told the Press Trust of India.
"We have to investigate it. The injured persons have been shifted to hospital," the ACP added.
Murthy, 45, in charge of the production block, quality controller Venkat, 28, Kosaram, 26, Dasru Rai, 24, Deva, 23, and Jogaram, 25 have now been confirmed to have died in the explosion, IANS reports.
Legislator from Maheswaram assembly constituency T Krishna Reddy visited the site and said that the company should pay Rs 20 lakh each to the families of the deceased.