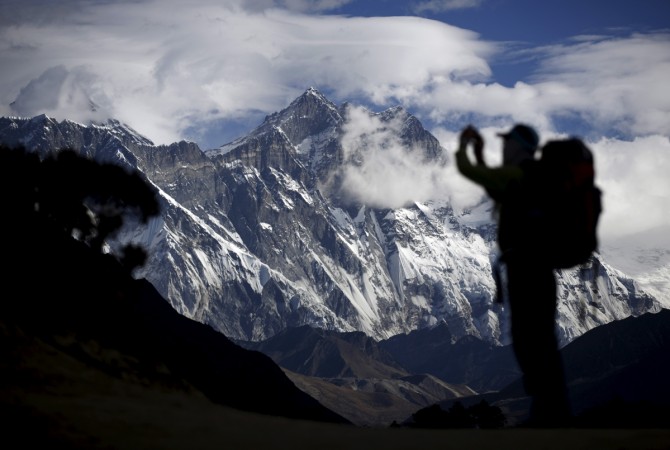 Six Indian climbers reached the top of Mount Everest, the world's highest peak, on Saturday becoming the first group to successfully do so this season.
The climbers, along with 10 Nepali sherpas, reached the summit on Saturday morning with the first climber reaching the top at 8.20 am local time followed by the remaining five, officials at the expedition organiser Transcend Adventures was quoted as saying by the Press Trust of India (PTI).
The six climbers — Suresh Babu, Durga Rao Kunja, Bharat Thammineni, Krishna Rao Vooyaka, Satya Rao Kare and Nagaraju Sundarana – reached the peak along with the sherpas from the northern Tibetan side.
According to the Facebook page of Transcend Adventures, Sundarana was the first person to reach the summit. The climber, who hails from Visakhapatnam in Andhra Pradesh, is a marathon runner. His parents are labourers.
The last climber reached the summit at 9.20 am local time. Most of them hail from Andhra Pradesh and belong to low-income families.
The organisers also said that around 200 climbers and the support staff would attempt to reach the summit of the world's highest peak in the next two days.
The organisers also listed the names of the 10 sherpas who helped the climbers reach the summit of Mount Everest on Saturday.