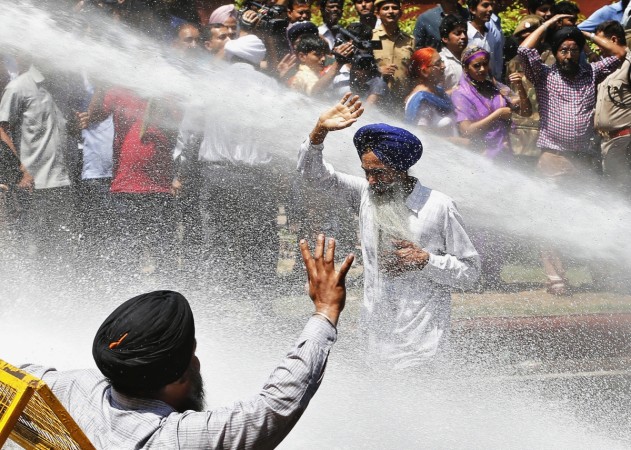 The Centre's Special Investigation Team (SIT) on the anti-Sikh riots is planning to reopen 75 cases before the Punjab Assembly elections 2017, a Ministry of Home Affairs official said on Sunday. Leaders from the Aam Aadmi Party (AAP), the Congress and the BJP have hailed the move and have called for a fair and non-politicised investigation.
The cases are being reopened purportedly after Delhi Chief Minister Arvind Kejriwal wrote to Prime Minister Narendra Modi on June 6 urging him to do so as the previous investigation was an "eyewash," DNA reported.
The AAP has come out as a strong contender to the Shiromani Akali Dal-BJP coalition and the Congress for the Punjab Assembly elections 2017, and has been vocal about justice for Sikhs who were victimised in 1984 during the riots in the capital after Prime Minister Indira Gandhi's assassination. She was murdered by her Sikh bodyguard in the aftermath of Operation Bluestar, which had been launched in an effort to eliminate separatist militants who had taken refuge in the Golden Temple.
"The SIT has failed to reopen even a single case. I urge you to either get your SIT to do something or kindly wind up this SIT and allow the Delhi government to set up an SIT for a proper investigation and get justice for the victims," Kejriwal had written to the Prime Minister, according to DNA.
"Delhi had 237 anti-Sikh riot cases that were closed because of non-availability of victims or lack of evidence. After reviewing their documents, the SIT has decided to reopen about 75 cases so far," a government official involved in the review process was quoted as saying by Hindustan Times.
The SIT will reportedly hold public hearings and issue advertisements so victims and witnesses can get involved in the investigation.
AAP leader HS Phoolka was quoted as saying by Hindustan Times that they would wait and watch the SIT's efficacy, or whether it would again be "eyewash."
The move is being seen as overtly helping the AAP, but can lead to gains for the BJP and its coalition partner in Punjab as well. With the reopening of cases, while AAP is expected to claim credit for raising the issue, the BJP may claim it got the cases reopened because it sympathises with the people of the state.
Meanwhile, Captain Amarinder Singh, the Congress' state unit president and former chief minister, welcomed the move. He said the SIT should also look into the involvement of RSS workers, against whom cases exist.
Congress leader and former union minister Ajay Maken said the investigation "should not be backed by political motives and vendetta."