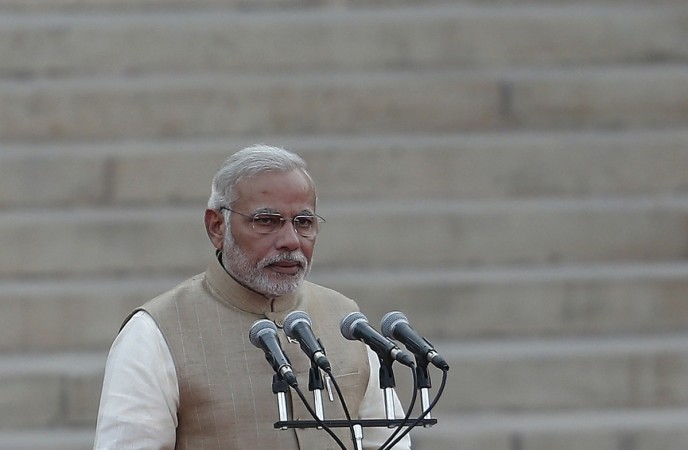 Narendra Modi's government has constituted a Special Investigation Team (SIT) to uncover the black money hoarded in banks abroad - an event that has been hailed as a positive step by the new government on its very first day in office.
While the decision, taken at the cabinet meeting on Tuesday evening, tends to come with a positive precedence, social media users have expressed their doubts on whether the newly formed BJP government under Modi should take the entire credit for constituting the SIT.
The SIT will be headed by retired Supreme Court judge, Justice MB Shah.
Announcing the move on Tuesday, new law minister Ravi Shankar Prasad said it was done as per the Supreme Court orders - a statement that tends to discredit the Modi government of having done anything special in the first place, according to some social media users.
On Wednesday, Congress leader Digvijay Singh stated that the decision had been taken on SC's order, and that the BJP government should not take unnecessary credit, ANI news agency reported via Twitter.
This decision has been taken on SC's orders, new Govt should not take unnecessary credit - Digvijay Singh on SIT

— ANI (@ANI_news) May 28, 2014
Tuesday's decision came after the Supreme Court on May 23 gave the Centre a week's time to notify a SIT to probe the black money stashed in foreign banks.
The apex court had also asked the Centre to secure all documents and names of Indian account holders in LGT Bank, Liechtenstain, which were handed to India by Germany, Times of India reported.
According to the newspaper, various estimates have put the quantum of the black money stashed in foreign banks to be around $1.4 trillion.
Though many people have opined that the newly formed government had no choice but to comply to the orders of the Supreme Court and hence should not take credit for the step, there are others who feel that the Modi government deserves applause.
It was in 2011 that the Supreme Court had first asked the incumbent government to consider setting up the SIT to probe the black money hidden abroad. But it was not until the first day of the BJP government that the team was formed.
Responding to ANI's tweet that cited Singh's claim that BJP should not take any credit for the SIT, an individual - with Twitter handle @pktutu - pointed out that the order was passed three years ago, and asked why the Manmohan Singh government did not take any action so far.
@ANI_news Order Was passed in 2011 what was your Govt doing @digvijaya_28 check the dates... pic.twitter.com/g8KzFbNWzO — Ache Din Aaa Gye (@pktutu) May 28, 2014
However, majority of social media users have expressed their delight that the SIT was finally formed, irrespective of who should take the credit for it.