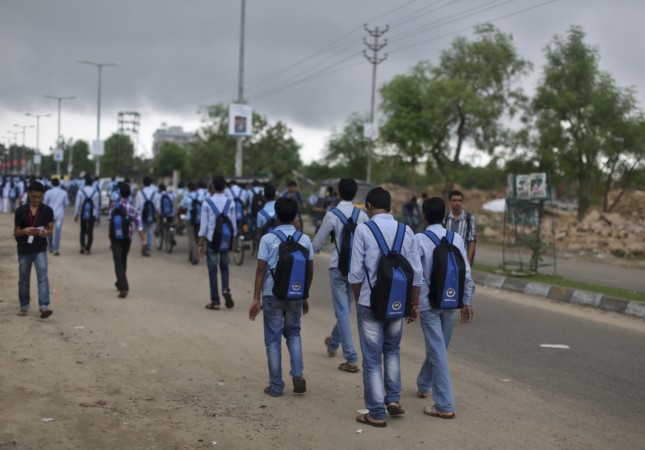 The Special Investigation Team (SIT) on Sunday arrested two more people in connection with the Bihar merit list scandal. They were allegedly "working" for former Bihar School Examination Board (BSEB) Chairman Lalkeshwar Prasad Singh, who is absconding at present. Singh's wife has been named as a "non-FIR" accused.
The Press Trust of India (PTI) quoted Senior Superintendent of Police (SSP) Manu Maharaj as saying that the arrested persons are Ajit Shaktiman, an adhoc lecturer at Patna College, and Sandeep Kumar Jha, a teacher with the Sanskrit Shiksha Board on deputation from Sanskrit College in Bhagalpur.
With these, the total number of people arrests in the case has gone up to eight, which also includes Bachcha Rai — the alleged kingpin of the scandal who was arrested on Saturday after he surrendered at the Bhagwanpur police station in Vaishali district in Bihar.
Maharaj was quoted by PTI as saying that both the persons arrested were "working as agents" for Singh and were constantly in touch with his wife and former Janata Dal (United) MLA Usha Sinha. The SSP also added that the involvement of Singh's wife in the case surfaced during the investigation.
Maharaj also said that while both Shaktimaan and Jha have confessed to the crime, Usha Sinha is still absconding.
The PTI report stated that both the arrested persons would manage centres, change copies and help people in providing marks.
Maharaj is heading the SIT in the Bihar merit list scandal.