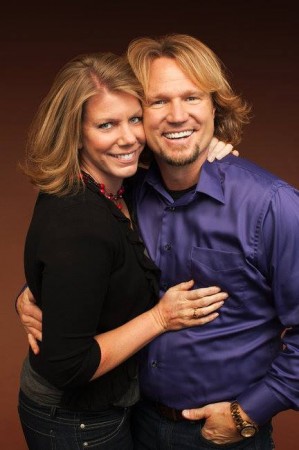 TLC will air the finale of "Sister Wives" season 5 in next few hours and it will reveal the main reason behind Kody-Meri Divorce, but the show does not end there.
The cast members of reality series will once again meet the viewers on a special family's tell-all show, wherein they will discuss some of their experiences with NBC's "Today Show" co-host Tamron Hall.
As Hall moderates the show, Kody will make some surprising revelations about the time he decided to call the whole show-off. He reveals how an on-screen argument with his third wife Christine triggered a controversy.
During the fight sequence, Kody gave a long speech to his wife on her emotions and later on, he stated that his wives go "insane" at the time of their premenstrual syndrome (PMC), according to sheknows.
"I literally started talking to the family the week after that aired. I started talking about how we can get out of this show. I was dead serious. I had enough," he said.
As per a report by Us Weekly, the family patriarch will also make an apology on "Sister Wives Tell All" show. "I'm sorry that I didn't understand it well enough. And I'm sorry that it becomes a very offensive and polarizing thing," he says.
"I actually apologized to Christine about this whole experience, but the PMS subject -- in spite of being married for so many years -- was a new problem to me. And so, when it became a real thing to me, it was a place where I was very insensitive about it," he adds.
Watch the finale of "Sister Wives" season 5 to know more about how Brown and his four wives will manage to execute the family restructuring effectively. The show will be live streamed here.