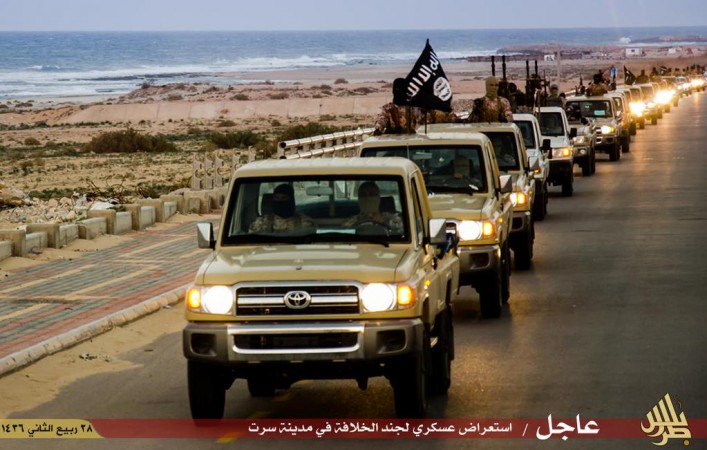 The Islamic State (Isis) militants in Libya have taken control of several government buildings in Sirte, according to local residents.
Social media reports showed Isis flag hoisted over the entrance of the Sirte University. A local resident, who did not want to be identified, too confirmed that the group took control over the university on Wednesday.
The development comes just days after Isis Libya carried out a parade to show its defiance against the Egyptian airstrikes on its hideouts.
Sirte residents further reported that the group has also seized the main administrative building of the city and expelled the staff. A radio station and a few other government buildings also have been taken over by the group.
Reports claim that the Islamic State fighters in Libya have also seized the Ouagadougou Centre in Sirte, which once used to be a place where the country's former dictator Muammar Gaddafi held grand summits.
Sirte as the birthplace of Muammar Gaddafi, was once a prosperous town that was almost destroyed or damaged during the final days of the Gaddafi government. The city was the final major stronghold of Gaddafi loyalists in the Libyan Civil War and Gaddafi was killed there by rebel forces on 20 October 2011.
Following reports of Isis Libya's takeover of key institutions, the unofficial government controlling Tripoli and parts of western Libya had sent troops to Sirte. Batallion No. 166 under the Tripoli-based government has been sent to Sirte to secure the state institutions, according to a military source.