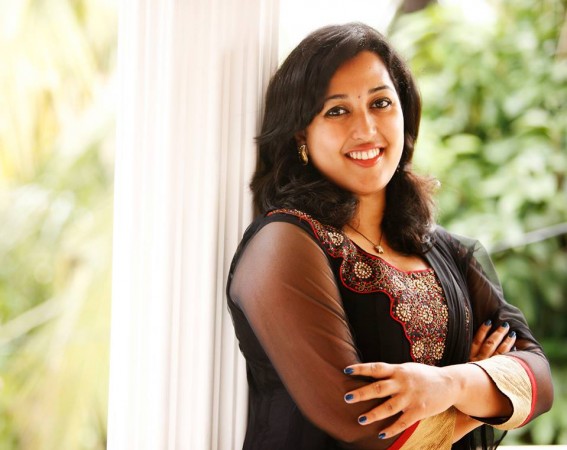 Shan Johnson, daughter of late musician Johnson, was found dead at her residence in Chennai on Friday, 5 February. She was 29.
Shan returned to the hotel on Thursday night after recording for a song and was planning to complete the work by Friday. Although the reason behind her sudden death has not been revealed yet, she is said to have suffered a cardiac arrest. She used to work as a marketing head at City Centre Mall in Chennai.
Shan's mortal remains will be brought to her residence in Thrissur on Saturday noon and the funeral ceremony will take place on Sunday afternoon (2:30 pm) at St Sebastian's Church in Nellikunnu.
She was trained in both Carnatic and Western music, and was establishing her name in the entertainment industry as a singer and composer. She has rendered her voice for songs in "Praise the Lord", "Engeyum Eppothum", "Paravai" and has also composed music for the movie "His name is John". She is also a member of the music band The Sound Bulb and recently released her cover ft. of Johnson Master's popular song "Manasin Madiyile", which was a special dedication to ‪her late brother Renn Johnson on his birthday.
She had also penned the Hindi lyrics of the song "Raavumaayave" for the upcoming Malayalam film "Vettah" starring Kunchacko Boban and Manju Warrier. "Yet another beautiful song by Shaan Rahman for which i had the opportunity to pen few lines in Hindi.... It's for the upcoming Malayalam film 'Vettah' starring Kunchacko Boban and Manju Warrier," wrote Shan while sharing the song on her Facebook page on Thursday evening.
"Sad to inform that music director (late) Sri. Johnson's daughter Shan passed away in chennai today. Please pray for her soul to rest in peace dear friends . This is a something that Mrs. Johnson nor we as friends and human being cant take it. Tragic," popular dubbing artiste Sreeja Ravi posted on her Facebook page. "This sweet little girl Shan has reached her daddy the great music composer Johnson master and her little brother in heaven.. What a fate!!!! Can't believe this ....," she added.
"Rest in peace my dear friend ShanJohnson," music composer and singer Shaan Rahman expressed his condolences.
Shan's father, popularly known as Johnson Master, passed away in Chennai in 2011 at the age of 58 from a massive heart attack and her brother Renn Johnson died in a motor bike accident in 2012. Shan is survived by her mother Rani Johnson.
Check out celebrity condolences below:
Navya Nair
Fate...my god its very cruel...after johnson mash and his son, his daughter !!....hearty condolences...
Srinivas
RIP.. My heart goes out to her mother who has survived hell on earth, losing her son, her husband and now her daughter .. Gone.. Life is really meaningless
Shweta Mohan
Shan Johnson... wished we heard more of your music ...way too soon to leave this world... Rest in peace dear friend...
Sujatha Mohan ·
Such a shocking and sad news...just unable to believe it...Day before only I recorded a song in her music direction!!!!such a confident and bubbly girl!!feeling very sad..may her soul rest in peace..
Aparna Rajeev
Really shocked and sad to hear the bad news...will miss you dear..
Watch Shan's recent interview below: