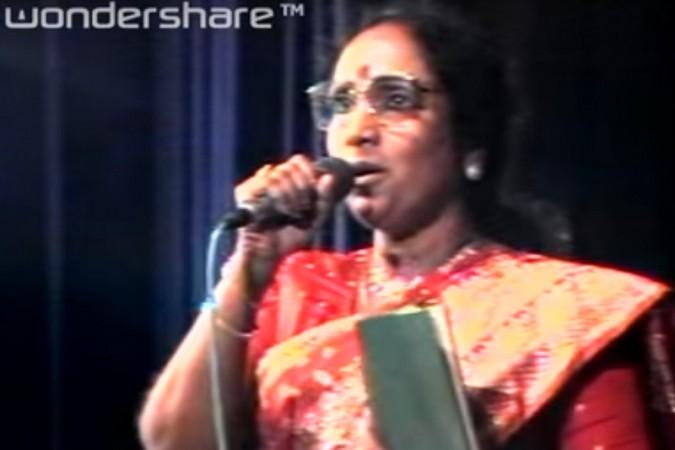 MS Rajeswari passed away on Wednesday at the age of 85.
She lent her voice to over 500 songs.
Final rites to be performed today.
The final rites of singer MS Rajeswari will be held in Chennai Thursday, April 26 at 4.30 pm. Her body has been kept for the public homage at Chrompet.
She died on Wednesday after suffering from liver-related issues for over year. She was 85.
MS Rajeswari started her singing career with Nam Iruvar way back in 1947. In her successful career, she has sung over 500 songs in numerous languages including Tamil, Tel, gu and Kannada. Apart from singing, she was also a dubbing artist, who lent her voice to child artists. Ammavum Neeye, Kamal Haasan's debut film Kalathur Kannama and Chittu Kuruvi Chittu Kuruvi Sedhi Theriyuma are some of her popular renditions for child artists.
It has to be noted that she used to regularly sing for Baby Shamili in 90s.
MS Rajeswari had crooned songs for many of the movies produced by AVM Studios in her early years in film industry. Notably, she lent voice for the films like Vedhala Ulagam, Rama Rajyam, Parasakthi, Vazhkai and Jeevitham.
She worked with legends like TK Ramamoorthy, M Ranga Rao, Ilaiyaraja and Shankar-Ganesh. In the early 90s, she virtually bid goodbye to films and Thenaali Raamaa Nee track from Sivarathiri was the last song that she sung for a film.
MS Rajeswari won many awards and was honoured by late Chief Minister J Jayalalithaa in the centenary celebrations in 2013.