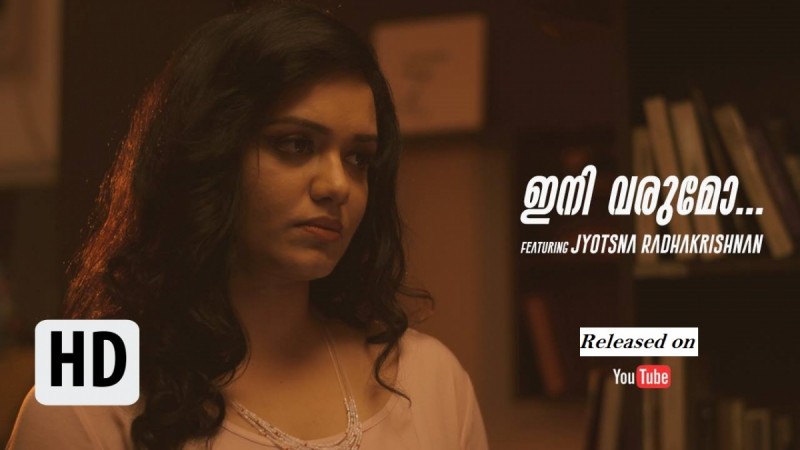 Popular singer-director-actor Vineeth Sreenivasan launched the first independent music album of singer Jyotsna on Saturday, December 10. The launch event, at which Jyotsna sung a romantic song, was attended by many celebrities, including Vijay Yesudas and Gayatri Asokan, at Hotel Avenue Center in Kochi.
The three-minute 40-second video has been uploaded on the YouTube channel of the singer and features Jyotsna, who has also composed the music. Her husband Sreekanth Radhakrishnan has also been featured in the video. Jophy Tharakan has written the lyrics, Jimshi Khalid has handled the cinematography and the album is directed by Madhu C Narayanan.
Jyotsna has been sharing details about her independent music for many days, and has held live interactions with fans on Facebook. Even after the release of her song online, the singer came live on social media to thank all her followers and friends for supporting her. "AAAND.. it's here. After months of hardwork by a wonderful team.. I present to u.. Ini Varumo.. From my heart .. to yours.. :) [sic]," Jyotsna wrote while sharing the video on her Facebook page.
Meanwhile, Vineeth also shared the video on his social media page. He writes: "INI VARUMO marks the entry of our beloved singer Jyotsna into independent music.. having known her for so many years, it gives me so much of happiness to share this to all you guys.. we all have known her as an amazing singer, this one is her own composition too.. I just came back from the launch event of this song and heard Jyotsna sing live, it was phenomenal!! Pls do watch this one and if u like it, pls do share.. [sic]."
Watch the music video here: