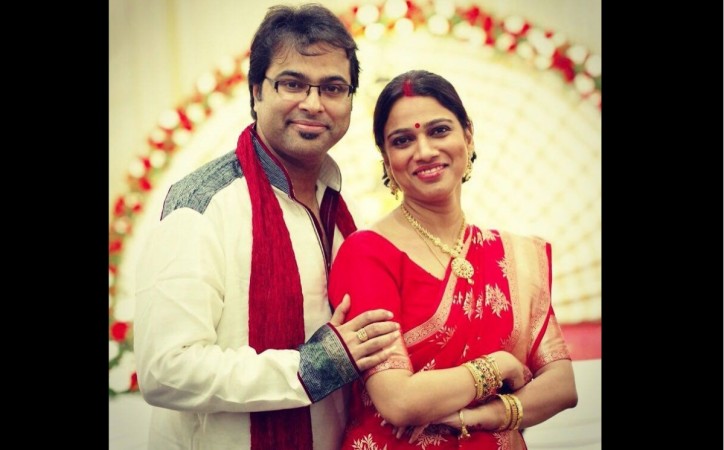 In a traditional Kerala-style ceremony, popular playback singer Gayatri Asokan entered wedlock with sitar player and composer Purbayan Chatterjee on Sunday, December 4. The wedding function, which was attended by family members and close friends of the couple, took place at Paramekkavu Temple in Thrissur.
The singer officially announced the news on Monday morning via her Facebook page with the post: "Got married to the love of my life the amazing Purbayan Chatterjee !Thanks a million for your countless blessings Peace and love [sic]." "The beginning of the eternal Raga.Thank you for your love and blessings [sic]," Purbayan also wrote on social media while announcing his wedding news.
The Hindu-wedding was followed by a grand reception that was attended by few celebrities of the Malayalam entertainment industry, including singer Jyotsna among others. "What an amazing combo when two amazing musicians come together..Wishing my bestie all the very best in life ! May the two of you be blessed with the best that life has to offer! :))# Gayatri weds Purbayan [sic]," Jyotsna wrote while sharing the photos of the newlywed couple.
Purbayan, who hails from West Bengal is a Bengali musician, who has made a mark in the industry for fusing traditional Indian music with contemporary world music. Gayatri, who is a recipient of Kerala State Film Award for the Best Singer in 2003, has performed with her husband at several events. The trained carnatic singer is known for her songs Enthe Nee Kanna (Sasneham Sumitra), Pularumo (Ritu), Chanjadi Adi (Makalkku) and Thumbikkinnaram (Naran), among many others. This is the second marriage of both Gayatri and Purbayan.
Check out photos and celebrity wishes here:
Chitra Iyer
I am thrilled and so happy for my dear friend, Gayatri. I wish her the best always and pray for a long, happy married life. God bless Gayatri and Purbayan. ❤
Aalaap Raju
Hearty congrats Gayatri Asokan and Purbayan Chatterjee! Wishing u guys the most happiest and healthiest days ahead... God bless
-
-
-
-