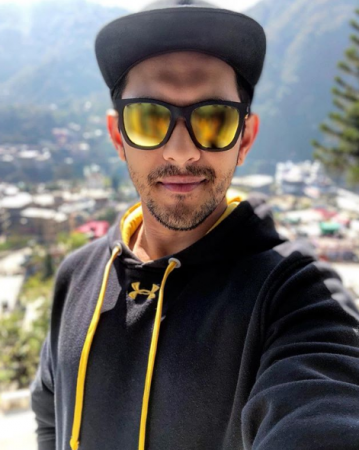 Looks like Aditya Narayan always manages to grab headlines for the wrong reasons. This time, it is for a road accident.
The singer rammed his Mercedez Benz into an auto-rickshaw on March 12.
Mumbai Police spokesperson said: "Aditya Narayan's car hit an auto-rickshaw, injuring a passenger and its driver. Apparently, he took a wrong U-turn, leading to the accident."
"Narayan's car collided to the auto's backside while he was taking a U-turn. We have registered a case on a complaint by Shivekar and Narayan has been arrested. Both the injured are in a stable condition(sic)," said Dipak Deoraj, Mumbai Police spokesperson and deputy commissioner of police (operation).
According to reports, the singer was booked under IPC 338 (Causing grievous hurt by act endangering life or personal safety of others) and IPC 279 (Rash driving or riding on a public way) of the Motor Vehicle Act. "Narayan is also admitted to hospital for minor injuries. We will take further action once he is discharged," said Kiran Kale, senior inspector, Versova police station.
Twitter is definitely not happy. His airport controversy where he used the 'chaddi comment' is still fresh in people's mind. One user commented: "U shud have been arrested long back when u threatened the airline staff... Finally u got arrested for gud...", the other said: "Man this aditya narayan is such a douche....hope that auto rickshaw driver gets well soon." And one fan said: "Who does #AdityaNarayan think he is? An absolute jerk. First misbehaved with an airlines staffer and now injures pedestrians. Shame on him!"
Aditya, reportedly took the injured to the Kokilaben Dhirubhai Ambani Hospital for treatment. While the driver of the rickshaw is admitted in the ICU, the passenger has fractured her leg, reports DNA. Aditya's medical examination is being carried on and he is likely to be questioned by the authorities on 13 March. The woman has pressed charges on him and filed a complaint with the Versova Police Station.
He was later granted bail for Rs 1000 personal bond, reports Indian Express.