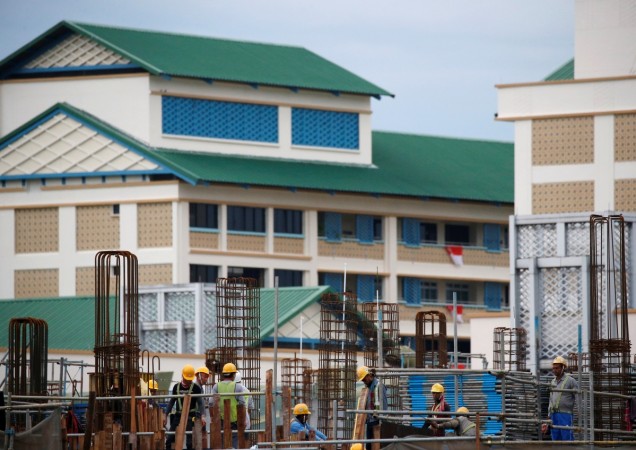 In line with its falling GDP growth, Singapore saw employment growth in the country slowing down to 0.8 percent in the third quarter ended September (Q3) year-on-year, just a shade higher from the 2009 global financial crisis.
"Employment growth fell to 0.8 percent y-o-y in Q3 from 1.3 percent in Q2, approaching its slowest pace since the global financial crisis (0.7 percent). The decline has also been persistent since 2014, which helps to explain the drop in potential growth, alongside falling productivity," financial services firm Nomura said in a note on Friday.
The firm attributed the weak employment growth to the hike in the levy imposed from July on hiring foreign workers in the country, besides overall weakness in the economy.
"The drop in employment growth is therefore likely a result of supply-side constraints from the restructuring agenda and tighter policies on foreign labour, in addition to weak demand." This is also likely to add to labour costs in the country, Nomura added.
Paradoxically, labour costs are poised to rise, notwithstanding the country's economy growing at 0.6 percent in the third quarter in comparison to the corresponding period last year, according to advance estimates released a few days ago.
Manufacturing, construction and services, the three big sectors, saw a slowdown during the third quarter, raising the spectre of widespread setback. Services make up for about two-thirds of the country's economy and shrank for the third straight quarter.
"What's under appreciated I think is that the services sector has continued to contract sequentially, meaning that two-thirds of Singapore's economy remains entrenched in recession. Although the contraction was larger back then, it doesn't negate the fact that tough times are here to stay with growth running risks of being stuck in the low gear for some time," Channel News Asia quoted Ng Weiwen, ANZ economist, as saying.