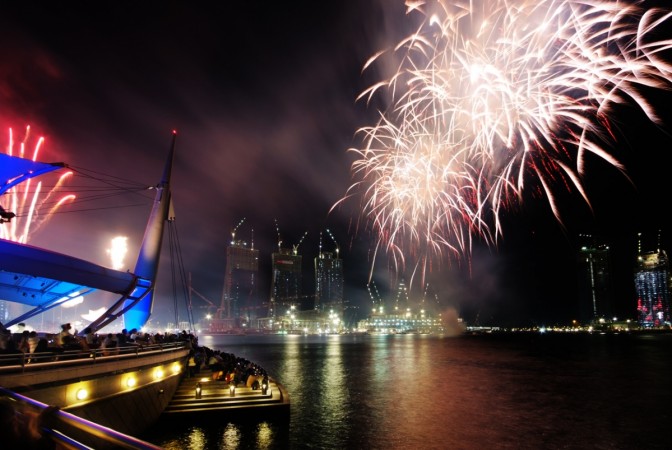 Singapore will be celebrating its 50 years of independence in 2015 with a new National song composed in the island country's fourth official language, Tamil.
Singapore promotes multiculturalism and has four official languages including English, Malay, Mandarin, and Tamil. It celebrates its independence on 9 August every year.
The song has been composed by Logapreyan Renganathan in Tamil for Singapore's 50 years of independence, also called "SG."
"Song and dance are part of our Indian culture, so why not leverage on something we're proud of," Renganathan was quoted as saying in the Sunday Times, PTI reported.
"Many National Day songs are written by stars and for stars. I wanted to have a song written for the people by the people," Renganathan said.
Project leader 42-year-old Renganathan led the team of five who composed the song in six months and produced the music video in which 19 young artists perform.
The team has used various drums including a lion dance (Chinese) drum, table and kompang (a Malay drum) in the video.
The SG50 Celebration Fund sponsored the team's project with a grant of 50,000 Singapore dollars.
Singapore, largely populated with Indians, Chinese and Malays, sought independence from Malaysia on 9 August 1965.
After getting independence from the United Kingdom in 1963, Singapore became a part of Malaysia in 1963. However, two years later in 1965, Singapore separated from Malaysia and became independent and a sovereign city state.