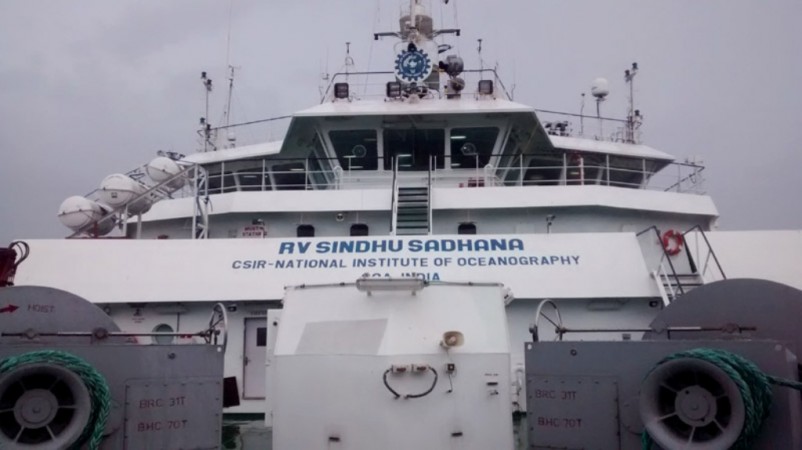 Sindhu Sadhana, India's first-ever indigenously built research vessel, was dedicated to the nation by Jitendra Singh, the Minister of State for Ministry of Science and Technology, and Earth Sciences, at the Mormugao Harbour in Goa on Sunday.
Sindhu Sadhana was recently acquired by the Council of Scientific and Industrial Research (CSIR), National Institute of Oceanography. Sindhu Sadhana is a multi-disciplinary research vessel, equipped with a number of laboratories for data collection, echo sounders, acoustic doppler, profiler, autonomous weather station, air quality monitors and a host of other world-class equipment in the field of ocean technology and ocean research.
Singh said that after the successful launch of PSLV-23 satellite from Sriharikota on 30 June, Sunday's launch of Sindhu Sadhana into the ocean is the second major initiative in the field of science and technology, within seven weeks of taking over for the Narendra Modi Government.
This only indicates the high priority attached by the present government to the development of science and technology in the country, he observed, adding that just as PSLV-23 enabled India to become a part of the world's exclusive space satellite club, Sindhu Sadhana has brought India to the world map of ocean technology.
Dwelling on the salient features of the new research ship, Singh said that it will greatly enhance the capabilities of Indian oceanographers to make multi-disciplinary observations with an ability to predict the future changes in oceanographic processes, thus generating enormous inputs, which will benefit not only India but also the number of other nations around India.
As India marches ahead to become a world power in the next decade, Singh said, initiatives like Sindhu Sadhana will also help an economic breakthrough in the area of shipping, fishing, exploration for oil and natural gas and submarine pipeline.
Accompanied by the Captain of the ship and crew members, Dr PS Ahuja, DG CSIR, Dr SWA. Naqvi, Director CSIR-NIO, scientists and sailors, Singh went around each and every room, cabins and chambers of the ship and personally met each of the staffers on duck.