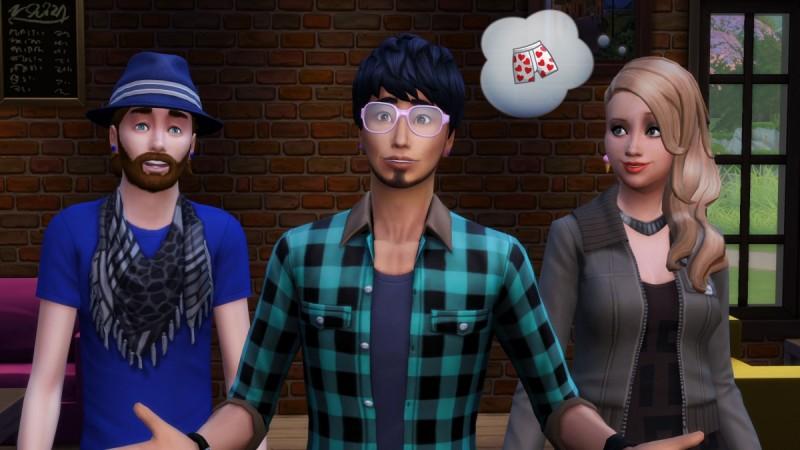 Fans eagerly waiting for the release of The Sims 4 from EA Maxis and Sims Studio whose initial excitement of the newly released life simulation game melted down into disappointment. The game was released on 2 September for North America for PCs. Reviewers were not allowed to write about the game until it went live.
Though the new game boasts of the ability to:
Create bigger personalities with new emotions and distinct appearances.
This also opens up newer possibilities.
Powerful creative tools like Create A Sim and Build Mode.
It has a vibrant neighbourhoods with richer communities
All the creations in the game can be shared.
But these abilities in the game have clearly not helped the game to rise up to their expectation. Metacritic has rated the game with an unfavourable score of 3.9/10. Other reviewers too have not been very merciful for the game. Sims 4 players have been harsher with their disappointment in the game. Some players even had issues.
"The dealbreakers for me were the closed, flat world, and the inability to change the vertical camera angle. This should be called 'The Sims 2.5'. To me it seems like it was designed for a console or tablet. It really is a step backwards from what was accomplished with the 'Sims 3'. This is the first game I've ever requested a refund for," said user Luke Seymour, IBTimes reported.
The Sims 4 came out in two editions, The Limited Edition costing $59.99 and the Premium Edition costing $79.99.
These unfavourable reviews for The Sims 4 brings back memories of 2013's SimCity that had a problematic release with the network outages, unable to save progress and issues with the connection to the servers.
Polygon commented that, "The Sims 4 suffers from a number of bugs on its launch day, ranging from character pathing issues, levitating rooftops and demonic noodle babies. Also, there's no pools yet, which you'll eventually forget about when trying to erase the image of demonic noodle babies from your head."
Many players have said that when they played they felt the game was "empty" and "tiny." Some telling that their sim "vanishes" when they go to work.
Reaction from fans:
"No cars in the game? Can't swim either? Hope there will be some expansions coming out." said JA Morrow on The Sims official Facebook page.
"The game is fun but I have experienced a lot of glitches," said a Reddit user, iamkoalafied.
"The game is empty and boring due to lack of open world. Not many improvements from Sims 3, mostly steps back," said Marleyyy on Reddit forum.
"The real disappointment here is how people continue to hand EA money hand over fist time and time again. Fool me once, shame on you," said oompa_Oompa_ on Reddit.
"I am hating the UI because it hides info I need to see. I would really love to be able to open multiple menus instead of one at a time," said 3DGrunge.
"The game is pleasantly refreshing. Despite what I was expecting, and I'm pretty sure it's more than wishful thinking at this point, the pros outweigh the cons. It's a very fluid and fun new installment for Sims fans that plays more like a sequel than a stock revamp," said Ace497.
Refund:
Many players requested for refunds and managed to get the refund too. Those interested go through the steps here. Players have to fill out the application and then log immediately to EA chat. This is an easier way to get the refund. Players may have to wait for 45 - 60 minutes to get the refund.