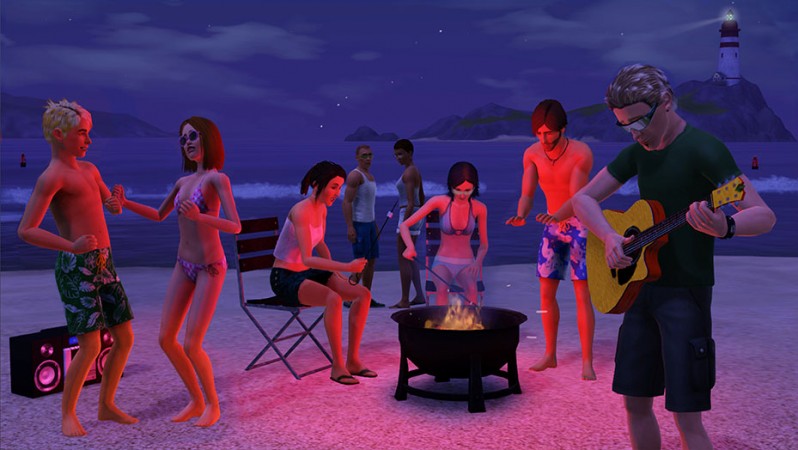 Maxis, developer of Sims 4, has announced an expansion of the game, introducing new world called Newcrest.
Fans had demanded an increase in space in Sims 4 and the developers have followed through with a new neighbourhood. The official post also noted that this expansion will be free of cost to all Sims 4 players.
This new world will allow players to populate new sims. Newcrest has space for three new neighbourhoods, each of these neighbourhoods have five plots that are empty.
Players are not restricted to download/build homes and can put anything here including "bars, clubs, parks, houses, pools – you'll be able to let your creativity shine in Newcrest."
The new site will be available on 11 June. Players can either build or they can start searching for one such design on The Gallery.
Players can build homes of the following sizes:
Neighborhood #1:
50x40
40x30
40x30
30x30
30x20
Neighborhood #2:
30x20
30x20
40x30
20x15
20x15
Neighborhood #3:
30x20
30x20
30x20
40x30
40x20
(YouTube Courtesy: TheSims)
Tips and Tricks on Pool and Basement Building
Meanwhile, the official site also touched on easy tips and tricks on building basement. Basement building was part of the March update in The Sims 4.
Below are the tips and tricks of basement building:
Learn the basics
Play with depth
Create a natural light observatory
Build an eye-catching underground garden
Build stairs through foundations
Build an underground silo to store your rocket ship
Below are the tips for building a pool in The Sims 4 from SimGuruSteph (TheSims):
You can build pools on terrain and on different floor-levels. To build a pool on different floor-levels, simply select the pool shape and place it within an existing room.
Similar to room building, once a pool is placed and selected, use the HORIZONTAL ARROWS to resize it, the CURVED ARROWS to rotate it and the MULTI_ARROW button to move it.
If you build floor-level pools don't forget to add a pathway so your Sims can get to it.
You can add a foundation to floor-level pools. If you remove the walls you can have a pool above the terrain with a little extra height!
When using the Pool Tool, hold CONTROL to quickly delete pools. Note if you hold CONTROL on terrain pools you can easily delete parts of the pool and even add an island.
If you want different depth then select the pool and on the context menu choose the three different depths.
You can build glass pools by simply adding windows to any floor-level pool. It'll add a touch of opulence and a beautifully lit pool into your home.
Place lights in the pool and set the mood by adjusting the intensity and colour.
When your pool is complete, add accents from the "Pool Objects" sort and other decorative objects. Poolside Gnome is also a good addition.
Share your pool or entire home with pools on the Gallery.