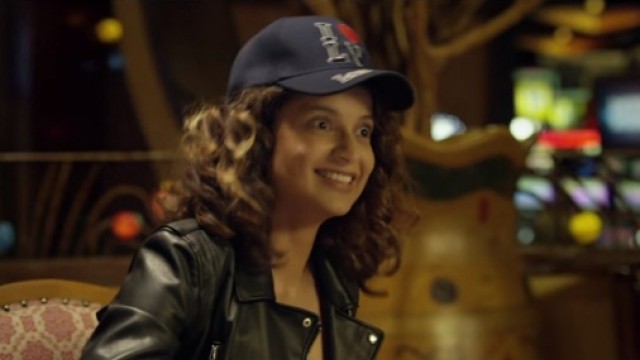 The makers of Simran, starring Kangana Ranaut, have released the much awaited trailer of the movie. While some are impressed by the actress' quirky character in it, some others called it a copy of Queen.
Directed by Hansal Mehta, Simran presents Kangana as a quirky divorcee, who likes to lead life in her own way. The trailer of the film showed some other aspects of her life as well, and she apparently has an addiction for stealing and gambling.
The trailer is filled with some of Kangana's weirdest but at the same time best expressions. The actress apparently impressed her fans with her unorthodox acting manner, and they are eagerly waiting to watch the movie.
However, a section of people on Twitter felt Simran's trailer to be having shades of her past film, Queen. Many netizens felt that the Simran makers are just using the tried and tested formula of Queen.
Apparently, for some, the resemblance to Queen is a blessing in disguise while others expressed disappointment. Nevertheless, almost everyone praised Kangana's acting in the trailer itself. Watch the Simran trailer here and also check some of the reactions on Twitter:
#SimranTrailer reminds u of #Queen with the goofiness but branches out to a different storyline eventually. Wd b n interesting watch

— Thomas Easow (@thomaseasow1) August 8, 2017
#SimranTrailer is yet another lame attempt to repeat the queen style of filmmaking. Kangana is very one dimensional as an actor.

— Koko! (@KshitijDisIz) August 8, 2017
#SimranTrailer is gooood!
looks refreshing. Chracter seems to have more layers than Rani in Queen.

— Unknown handle (@unknownhandle10) August 8, 2017
#SimranTrailer... Akkkthoo bc hansal mehta se ye ummid na thi. 2rs queen + 1rs katti batti = 3rs simran

— AK50 (@mannkakhiladi) August 8, 2017