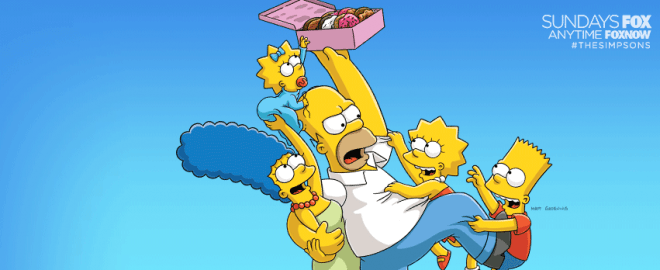 In one of the upcoming episodes in The Simpsons Season 28, a prominent character, who died previously, will return, much to the shock of others.
Spoilers ahead: The following article contains major spoilers from the upcoming episodes of The Simpsons. Proceed at your own risk.
Recent speculations have stated that in one of the Season 28 episodes, Rabbi Krustofski will return to Springfield. Rabbi is Krusty the Clown's father and he died due to natural causes in Season 26 episode Clown in the Dumps.
However, there is a twist in the story; Krusty's father won't actually be returning but will be an imagination of a disillusioned Krusty who will come out with a story of his father making it back to Springfield after two years.
In the episode titled, The Nightmare after Krustmas, Krusty will meet a freak accident with his daughter while being converted to Christianity. During the baptism in winter season, he slips and falls through ice that caused him hallucinations of his father returning back.
Talking about Krusty's role, Al Jean, executive producer of The Simpsons, said: "Krusty is nearly going to die, so his mind flashes to the hackiest thing it can think of which is a 'Frozen' parody, and then he sees his dad and his dad talks to him in this hallucination. It's the last thing Krusty sees before he's about to die."
Jean also said that though Rabbi was gone two years ago, he always had planned to get him back in some way.
"We told the actor that didn't mean the end of his part in the show. He certainly could come back as a memory of Krusty," Jean said.
Sophie, Krusty's daughter, was originally voiced by Drew Barrymore in Season 12. However, in Season 28, Natasha Lyonne of Orange Is the New Black fame will be voicing the character.
The Simpsons Season 28 Episode 1 titled Monty Burns' Fleeing Circus will air on September 25 on Fox.