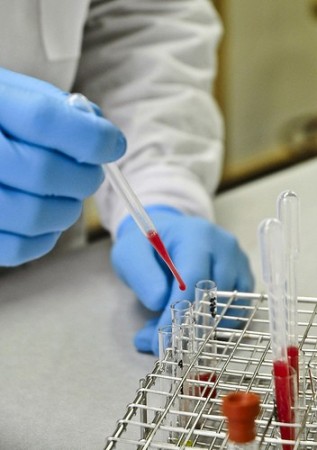 A blood test can help determine the life expectancy of a person.
A team of American researchers from the Intermountain Medical Center Heart Institute in Utah and Women's Hospital in Boston found that a complete blood count (CBC) risk score accurately detected people who were at a higher risk of developing heart problems in the future and thus calculate their life expectancy.
The CBC tests have long been used in labs, but this is the first time that it has been found to be an effective method to figure out the remaining years in a person's life.
"Physicians can now provide better care using the CBC risk score as a standard method to assess whether patients may have future health problems that lead to death," lead researcher Dr Benjamin Horne, director of cardiovascular and genetic epidemiology at the Intermountain Medical Center Heart Institute, said in a news release. "Among apparently healthy individuals, this risk score can help physicians identify which patients have higher risk, as well as who they should focus further time and effort. The score also gives physicians excellent confidence in identifying low-risk individuals who don't need as much attention or costly testing."
Researchers followed nearly 17,000 people from 26 countries, for the JUPITER study which was conducted to analyse the effect of a drug used to manage cholesterol called Rosuvastatin.
At the end of the five-year follow-up, researchers found that the blood test was successful in predicting death. People who scored low in the CBC test were found less likely to die, compared to those who received middle or high scores.
"We now have a standardized way of assessing the risk of mortality for all individuals, not just ones with a history of heart diseases," Dr Horne said adding that the test is inexpensive. "One of the beauties of this score is it uses clinically familiar, standardized medical information already in electronic format. The financial cost is also almost zero because most patients already receive the CBC test. The clinical cost is also low, because of electronic medical records."
The findings have been presented at the 2013 American Heart Association Scientific Sessions which was held in Dallas.