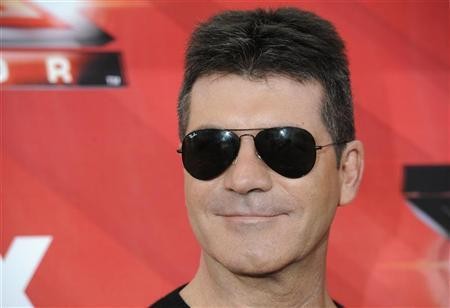 This past weekend, Simon Cowell became a hot trending topic after he appeared to have been the victim of an embarrassing wardrobe malfunction on X-Factor 2016.
Cowell was sitting in between Mel B and Emma Bunton during a segment of the programme when eagle-eyed viewers saw something poke out of his pants. As expected, many presumed it was his penis, but it was just the music mogul's toe.
"Has @SimonCowell had a wardrobe malfunction or is he enjoying these auditions a bit too much ? #XFactor," one viewer commented on Twitter. Another added: "So.... #SimonCowell has had a bit of a wardrobe malfunction #XFactor2016 #Xfactor #JudgesHouses."
"Before anything else I want to clear up toe-gate," Cowell explained on Xtra Factor. "It was just my toe. It was quite embarrassing when I saw it online, but it was just my toe. I have a very large toe," he added.
Cowell also spoke about the relationship of Emily Middlemas from the Girls category and Ryan Lawrie from the Boys, saying it's a good thing. "I did hear about [Ryan and Emily]," Cowell said. "I think it's a good thing. It makes it more interesting when one of them goes. To see how the other one deals with it," he added.
Find below a few tweets about Cowell's "toegate."
So nice to see 'Little Simon' again. @SimonCowell @TheXFactor pic.twitter.com/RpgDIu6a04

— David Walliams (@davidwalliams) October 2, 2016
@SimonCowell I'd be careful where you're putting that toe of yours in future! pic.twitter.com/z5KxRxyNJM — TEDDY EDWARDES (@TeddyEdwardes) October 2, 2016