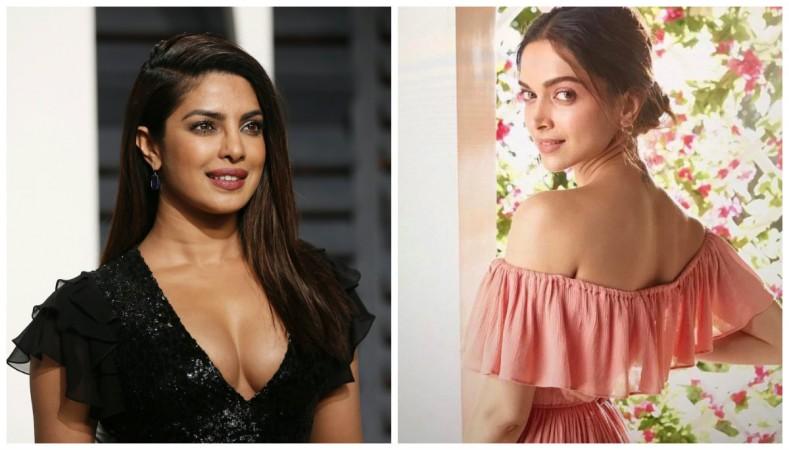 Deepika Padukone and Priyanka Chopra are two of the most popular Bollywood actresses in current time. Both the divas are on the peak of their careers, attaching more feathers to their hats.
While fans often compare Deepika and Priyanka, there a number of common aspects between the duo. The Tamasha actress and PeeCee have some common things, which many may not have noticed.
First, both the gorgeous divas have had made their debuts in the film industry with South movies. Priyanka had made her debut in 2002 Tamil movie Thamizan starring Vijay. On the other side, Deepika appeared on the big screen first in Kannada film Aishwarya in 2006.
It is no secret that Deepika had dated Ranbir Kapoor. Their affair was quite in open, and their breakup too became public. However, there are reports claiming that even Priyanka was in a relationship with the actor at one point of time.
There were rumours that Ranbir and the Mary Kom actress had gotten much close to each other during the making of Anjana Anjani. Although there was no confirmed report on their affair, it was a hot gossip at that time.
Both the sizzling ladies recently made their Hollywood debut. After Deepika featured in XXX: The Return of Xander Cage, Priyanka appeared in Baywatch. They are the only two current B-Town actresses who have made a big name in the West. With so many similarities, comparison between 'Kashibai' and 'Mastani' is bound to come up, isn't it?