After releasing Simbu's cover version, the makers of "Achcham Yenbadhu Madamaiyada" ("Achcham Enbadhu Madamaiyada" or "Achcham Yenbathu Madamaiyada") have released the official single "Thalli Pogathey" on Saturday, 16 January.
The song has garnered good response from the audience. "Thalli Pogathey" is about a guy having a conversation with himself as he struggles to express his feelings for a girl. Oscar Award winner AR Rahman has composed the music for "Achcham Yenbadhu Madamaiyada". The official song, which has been penned by Thamarai, has the voices of Sid Sriram and Dinesh Kanagaratnam.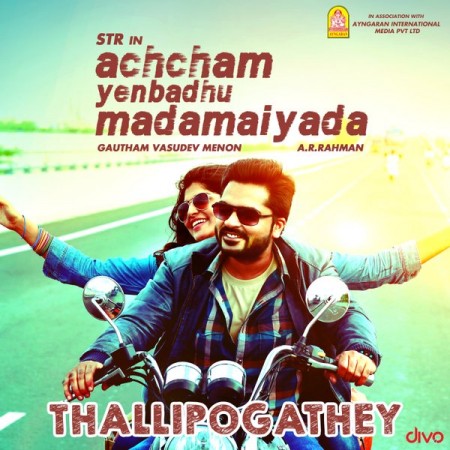 Originally, the makers had planned to release it on Sunday but ended up advancing it by a day. However, "Thalli Pogathey" single was supposed to be released for Pongal. But due to the incompletion of the work, they were forced to change the plans. Nonetheless, they ensured to make Simbu's fans happy by releasing the cover version of the song, which was well-received by the audience.
Meanwhile, the fans of Simbu are happy that "Thalli Pogathey" single has won the hearts of the audience. The actor has been on the receiving end ever since the beep song broke out last month. Hence, the good response to the number has provided some relief to star, who is also known as STR.
Simbu, AR Rahman and Gautham Menon has collaborated again for this action-romantic film after their blockbuster "Vinnaithaandi Varuvaayaa". Manjima Mohan plays the female lead in the film, which has Dan Macarthur's cinematography and Anthony's editing.
The fans of Simbu want "Achcham Yenbathu Madamaiyada" to be released for Valentine's Day (14 February). But it is unlikely to happen as the actor's another film "Idhu Namma Aalu", directed by Pandiraj, is getting ready to hit the screens.