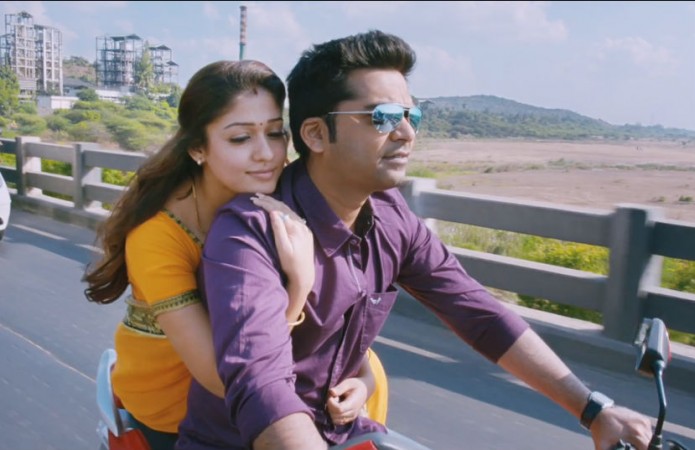 Simbu may not have delivered a hit for some years now, but it seems to have not affected his market. This is clearly evident after his next film "Idhu Namma Aalu" doing stunning business even before its release.
"Idhu Namma Aalu" has earned close to Rs 61 crore through pre-business, as per Indian Express. The daily has reported that various rights of the Tamil movie have approximately Rs 61 crore for its makers.
The producer has earned big money from the film's Tamil Nadu theatrical rights, which have been acquired by Thenandal films for a whopping Rs 28.90 crore. The distribution rights of other regions, including overseas and satellite rights, have raked in around Rs 30.90 crore for the makers, apart from Rs 1.1 crore from T-Series for the film's for audio rights, the daily said.
"In all, the film has been sold for a sum of Rs 60.90 crore. This has made everybody close to the actor rejoice," the daily quoted a source as saying. The positive vibes around the film have played a major role in attracting buyers.
Simbu's "Vaalu" had seen losses due to various factors, but that did not stop people from buying various rights of his latest film "Idhu Namma Aalu" at fancy rates. The trust on the actor's star power, his teaming up with ex-lover Nayantara and the success rate of Pandiraj have been the key factors considered by distributors when purchasing the rights.
It is a positive sign for the team of romantic-comedy "Idhu Namma Aalu", who will soon start its promotions. The film, which was supposed to release on 12 February, will reportedly hit the screens either in the last week of February or the first week of March.