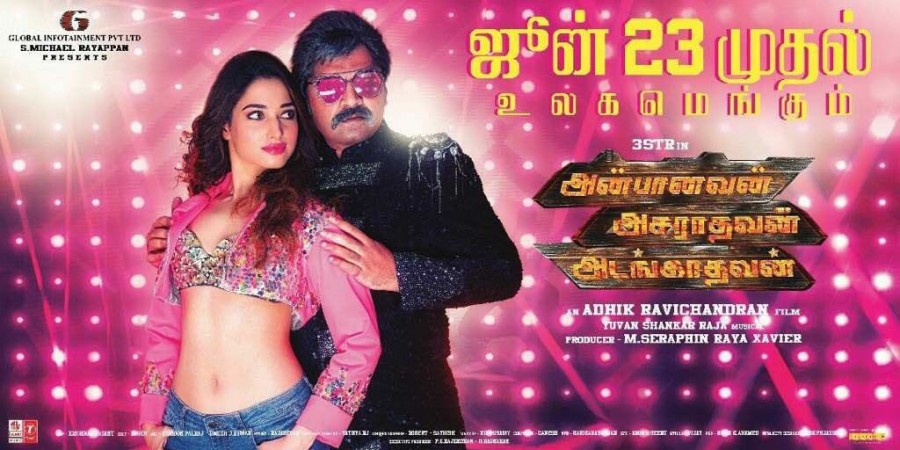 After Michael Rayappan, who produced Adhik Ravichandran's AAA earlier this year, came down heavily on Simbu mounting allegations about his unprofessional behaviour, the actor has now issued a statement claiming that he is not answerable to anyone post a film's release.
Simbu has said that he filed a complaint against Michael Rayappan at the Nadigar Sangam a few months ago stating that the producer was yet to clear his pending salary of Rs 3.5 crore.
The actor said that he has not received any notice from the Tamil Nadu Producers' Council about the red card being issued against him, but he knows how to handle it.
What Michael Rayappan said?
The producer had alleged that Simbu never co-operated with them and kept delaying the shoots for one or the other reason. Due to his unprofessional behaviour, the producer lost crores of rupees and today he is bankrupt. Below, we bring to you the highlights from what he said at the press meet:
I have been associated with the film industry for over 12 years, but AAA has ruined my life. Simbu was calling the shots and had in say in every single issue.
Many producers forewarned me about his unprofessional tales, but I still went ahead to work with him assuming that they may have said that due to ulterior motives.
AAA was supposed to begin in April and Simbu planned to release it for Diwali. But the project was kick-started only in July. Heroines were refusing to act with him and Trisha returned the amount after taking the advance amount. Lakshmi Menon turned down the offer and somehow Shriya Saran agreed to act with him.
Simbu was interfering in choosing the shooting locations. Claiming that Madurai would be too hot, he wanted us to film in Mysuru, Goa and Kochi. Finally, we decided to begin the shooting in Dindigul, but he failed to turn up saying that there was no star hotel.
The actor also put a condition that he would not shoot if there was a crowd around during the shooting and he wanted offs on Sundays. Simbu himself was deciding the shooting dates but was not turning up on time or date.
After wrapping up the first schedule, he wanted us to replace Shriya Saran with another actress as he felt she was not good with only one song pending for the shoot. But we decided to skip the song.
The second schedule was supposed to begin in Dubai, but Simbu refused to shoot there stating that it would be too hot in Dubai and wanted the shooting to be shifted to London.
Finally, after two months, Simbu decided to commence the shooting in Dubai and wanted to reduce weight. But he did not took any measures to lose the weight, forcing us to shoot Ashwin Thatha's portions in Chennai with the same body physique.
When executive producer Subbu asked about the details of Simbu's expense over his stay in a hotel, the actor got furious and wanted the former to be fired immediately. We bowed down to his demands and replaced him.
Everyone in the film including Tamannaah, Kovai Sarala, Motta Rajendran and Neelu suffered due to Simbu's unprofessional behaviour.
Simbu's assistants went to Thailand at my expense in the name of hunting locations, while the actor stayed in Chennai.
At some point, the actor conveyed me that he wanted to split the film into two parts and the producer does not have to pay remuneration for the second instalment. If I did not agree, he would delay the film.
We had decided on doing five songs, but I don't know why Simbu-Yuvan Shankar Raja just came out with one song in one and a half year.
Simbu had lost interest in doing the third character, but Adhik pleaded with him to give an hour time to wrap up the film. He agreed but wanted to shoot at in his residence.
Simbu dubbed for his characters from his bathroom and send it to us. The editor stated that it cannot be used as the audio was in poor quality. Somehow, using a software we enhanced the quality.
In the end, AAA turned out to be a half-baked film and I suffered huge losses. Out of 30-day call sheet, only 13 days of Tamannah were used. Whereas only 7 days of Shriya were used out of 15 days.
No. of days shooting planned was 76.
No. of days that the unit shot was 48.
No. of days that Simbu came to the sets was 38 (13 days for a song and fight and 25 days for talkie portions).