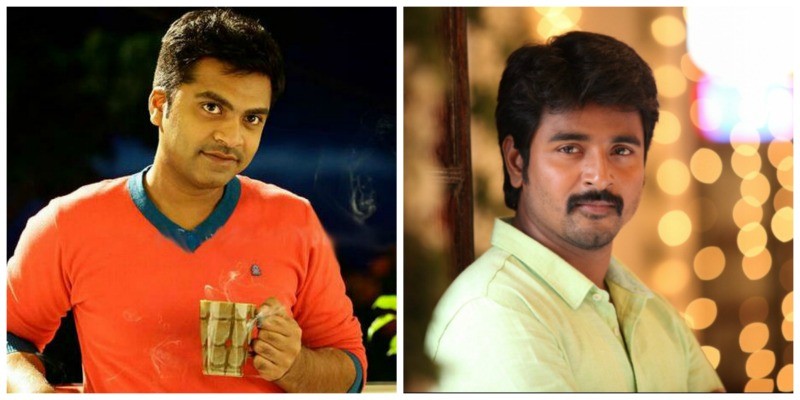 A day after Sivakarthikeyan's emotional outburst at the thanksgiving meet of his recently-released Remo, Simbu said that he was aware of the actor's detractors and extended his support to the Rajini Murugan star by telling him not to worry about troublemakers.
On his Twitter account, Simbu posted, "Don't worry shiva .Not only u ,even i know who they r and thats what they r good at .Hard work is all that matters . Leave the rest to god [sic]."
On Tuesday, October 11, Sivakarthikeyan got emotional on stage as he spoke about the struggles that they faced to complete the film and about people, who created roadblocks to halt their progress.
"I never wanted to snatch anyone's victory and please allow us to work. We are not asking them to support us and we are only requesting them to not hinder our hard work," Sify website quoted the actor as saying. But he did not reveal the names of the troublemakers.
Now, Silambarasan's words of support have been welcomed by the fans of both the stars. His good gesture received appreciation from the fans of Sivakarthikeyan on Twitter. It is believed that Simbu too was targeted by the same people, who wanted to prevent his growth in the industry.
Meanwhile, Sivakarthikeyan's Remo is showing all the signs of turning into a hit at the box office. The movie opened to positive reviews and has made an earth-shattering collection at the domestic as well as the international box office.
The romantic-comedy movie is set to become the second hit of Sivakarthikeyan in 2016 after Rajini Murugan.