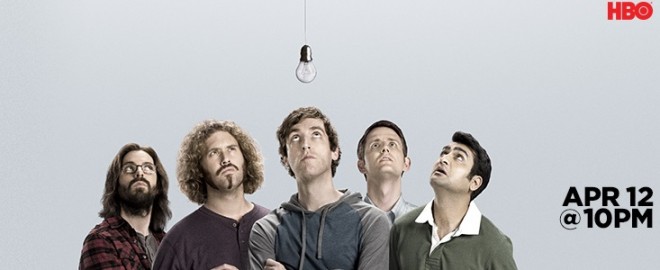 The wait for HBO's "Silicon Valley" is far from over, with Episode 1 of the next season premiering on Sunday, April 24, 2016. However, the cast has wrapped up shooting for the season and the fans can hopefully see a few promos and trailers of the upcoming episodes in the coming days.
Season 2 had ended on a sad note, with Richard (Thomas Middleditch) learning that he may no longer be the CEO of Pied Piper -- the company that he built from the scratch. In the Season 2 finale, fans saw that Laurie Bream (Suzanne Cryer) was impressed with Pied Piper's live streaming video, which showed the complete rescue mission of a technician trapped in a ravine.
After learning that Hooli has no claim over Pied Piper, Raviga buys out the stakes owned by Russ Hennerman (Chris Diamantopoulos) and secures three out of Pied Piper's five board seats. Laurie then used the majority hold she has in the board room to decide that Richard may no longer be the CEO.
Also Read: Queenie helps Lip orgasm in "Shameless" Season 6
It looks like Richard's friend and potential love interest, Monica (Amanda Crew), has also voted in favour of firing Richard. It does make sense, because she would have been outnumbered at the meeting, and if she failed to back her boss, they would have fired her and got a replacement to make the same decision any way.
By the logic of "enemy of enemy is my friend," there is a huge possibility that Richard may join hands with his former business rival Gavin Belson (Matt Ross) to take back his rightful position as the CEO. Meanwhile, watch the following sneak peak from the upcoming Season 3 Episode 1, which will be aired on Sunday, April 24.