India could be looking to solve the Sikkim standoff — its longest with China since the 1962 war — via the diplomatic channel, just after China accused India of violating the Panchsheel principles of the 1950s.
Minister of State for Defence Subhash Bhamre has said that the standoff in the North-Eastern state could be solved diplomatically, but for that the Chinese soldiers would have to leave the region.
This, even as Chinese media has been calling for the country to "teach India a lesson." Chinese experts have already warned of "military action" along the border if India did not withdraw its own troops.
What Bhamre said
"I think the issue can be resolved at the diplomatic level. The Chinese troops should stay where they were earlier. China is approaching towards Bhutanese territory. We want them not to come forward," Bhamre was quoted as saying by PTI on Wednesday, July 5.
"This is our security concern and this is our stand. Bhutan's King had yesterday [Tuesday] given a statement that Chinese (troops) are entering into its territory. This tension can be resolved at the diplomatic level. Across the table we can solve all the problems," he added.
While this can be interpreted as India blinking in the face of adversity, it could well be a sign of maturity on India's part because diplomacy could actually de-escalate the tensions on the Sikkim border.
Why it benefits all
Taking the diplomatic road would help India in that it would have averted a major conflict along the border it shares with China, Bhutan and Nepal.
Diplomacy could also benefit China, which has other things on its mind. More specifically, it has the US warning on North Korea on its mind.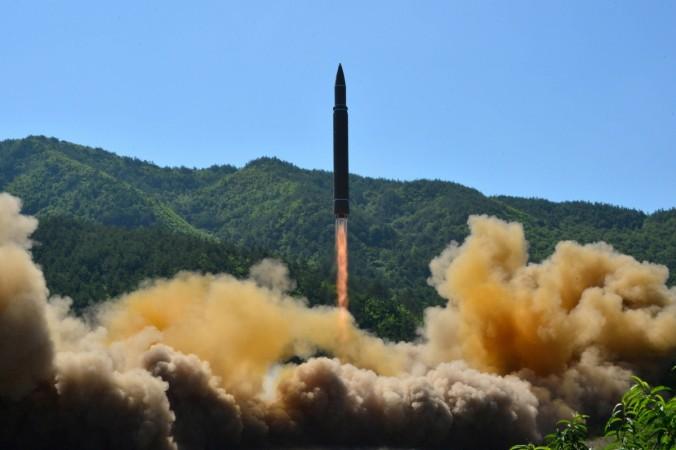 China has been increasing trade ties with North Korea, much to the chagrin of the US. That US chagrin is on the verge of turning to ire because the dictatorial nation has launched an inter-continental ballistic missile (ICBM) that has the Washington worried.
The US has long been threatened by North Korea, and this latest development has prompted it to turn to China for action on the peninsular country. If tensions with India cool down, China can then focus on this action.