Foreign Secretary S Jaishankar told the parliamentary panel on Tuesday that Beijing's stand on the conflict between India and China in the Doklam area, along the Sikkim border, has been unusually aggressive and articulate.
While briefing the parliamentary panel, Jaishankar said that India was using all diplomatic channels to resolve the conflict between the countries. He added that India had made its position on the border conflict clear and that China also has its own stand. However, the neighbouring country has been interpreting it in the wrong way and therefore, India has been trying to clarify it.
The standoff between India and China, which began on June 16, is probably the longest in 30 years. It started after China accused India of violating border agreement saying that Indian troops had allegedly entered the Doka La or Doklam region and stopped the Chinese troops from constructing a road. India responded by saying that the border dispute is yet to be resolved and that China should "desist from changing the status quo."
India also accused China of building roads on the India-China-Bhutan tri-junction and its People's Liberation Army (PLA) of intruding into Indian territory in Sikkim and destroying bunkers, while China has claimed India is provoking them and the issue can be resolved only if India withdraws its troops.
Jaishankar did not use "war-like situation or conflict" to describe the situation in Sikkim. Instead, he chose to describe the situation as a standoff between India and China, a minister in the parliamentary panel — headed by Congress MP Shashi Tharoor — was quoted by the Indian Express as saying.
"Jaishankar told us that China's aggression and rhetoric on the recent standoff is unusual but it is not that complicated as it is being projected in some quarters. We will continue to engage with them through diplomatic channels," one of the members was quoted by Outlook as saying.
The foreign secretary's remarks came after the Chinese Foreign Ministry asked India to not use 'trespass' into Doklam as a "policy tool" to achieve its political targets.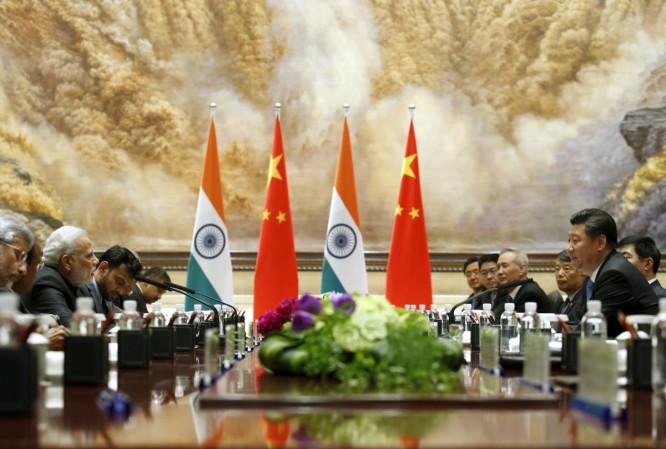 The US on Tuesday expressed concern over the conflict between both countries and said that it would encourage both the countries to have a direct dialogue to reduce tension. A former US diplomat also said that China must acknowledge that India is a force to reckon with, adding that China's stand in the Indo-China border dispute in Sikkim has miffed quite a few neighbours.
A commentary in the state-run Global Times had said on Tuesday that China "doesn't fear going to war" and that India must be prepared for an "all-out confrontation" along the entire stretch of the Line of Actual Control (LAC) in case of any escalation of the conflict.
"China doesn't advocate and tries hard to avoid a military clash with India, but China doesn't fear going to war to safeguard sovereignty either and will make itself ready for a long-term confrontation," the commentary said.
Besides Tharoor, Congress Vice President Rahul Gandhi, CPI (M) MP Mohammad Salim, TMC MP Sugata Bose and BJP MP Sharad Tripathi are also members of the parliamentary panel.