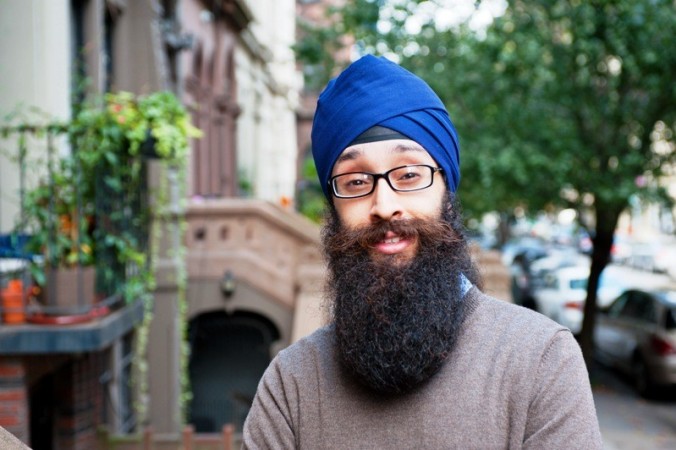 A group of men attacked a Sikh professor of Columbia University, New York, and allegedly called him "Osama" and "terrorist" Saturday night. Police are investigating the case as a hate crime.
Prabhjot Singh, a professor of International and Public Affairs, was attacked by hate-mongers near his neighbourhood, Harlem. The 31-year-old professor told police that after having dinner with his family he decided to take a walk near his home.
"There was a group of 25 to 30 young men. One of them said, 'Get him, Osama,'" Singh told the New York Daily News. "I got punched directly in the face about three times." The attack resulted in a fractured jaw.
A post published on HuffPost Religion by Singh's friend described the spiteful incident in detail saying he was attacked "brutally"
"Last night, I received the kind of phone call that everyone dreads: a close friend was hurt, and on his way to the hospital. But the news got worse, as I learned that my friend, Dr. Prabhjot Singh, a young Sikh American professor at Columbia University, had been brutally attacked on a public street, the victim of a violent hate crime," said the post, written by Simran Jeet Singh, a doctoral candidate in religion at Columbia.
"It seems that Prabhjot's assailants associated his turban and beard with Osama bin Laden and terrorism," Jeet added. He also explained that a recent study by Stanford University found that many Americans associate the Sikh turban with bin Laden.
"Unfortunately his assailants did not see Prabhjot Singh, the professor, the community health expert or the local doctor. They saw a man wearing a beard and a turban - his articles of faith - and saw a target. Sadly, for many other Sikh Americans like Prabhjot, this is a story they have heard and experienced before," Jeet wrote.
Singh was discharged from the hospital and said he met with New York Police Department's Hate Crime Task Force officials. They are probing into the case as a hate crime.
Post-9/11 terror attacks, America witnessed a few hate crimes against Sikhs. In August 2012, a gunman killed six people at a gurudwara in Oak Creek, Wisconsin. The police described the attack as "domestic terrorism."