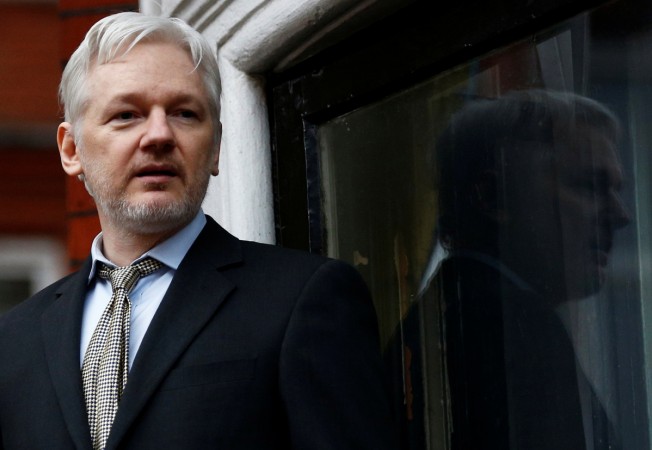 Sweden has dropped rape investigation against WikiLeaks founder Julian Assange, the country's top prosecutor said on Friday.
The Director of Public Prosecution, Marianne Ny, issued a statement on Friday, stating that she has decided to discontinue the investigation against Assange.
Assange, who was granted asylum by Ecuador, has been residing at the Ecuadorean embassy in London since June 2012. The WikiLeaks founder was accused of rape in 2010 by two Swedish women and was wanted by Swedish authorities for questioning. Assange has denied the allegations and claims that they were politically-motivated.
Assange reacted to the news by tweeting a picture of himself smiling inside the Ecuadorean embassy.
WikiLeaks announced that an arrest warrant issued for Assange would be revoked, which has sparked speculations that he may leave the embassy soon. A WikiLeaks spokesperson claimed that the British government "refuses to confirm or deny" whether it has received a US extradition warrant for Assange or not. The spokesperson added, "Focus now moves to UK."
There are possibilities that Assange could be arrested by the UK authorities for skipping bail when he comes out of the Ecuadorian embassy. The WikiLeaks founder had skipped bail and fled to the Ecuadorian embassy to seek asylum and avoid arrest.
The Austrian activist had sought asylum over fears that the Swedish investigation would result in him being extradited to the US over leaked military documents and diplomatic cables.
The statement from the Ecuadorian officials states that Assange has been granted asylum "to safeguard his life and physical integrity until he reaches a safe place."
The United Nations (UN), in a report last year, had called on Swedish and British authorities to free Assange from "arbitrary detention."