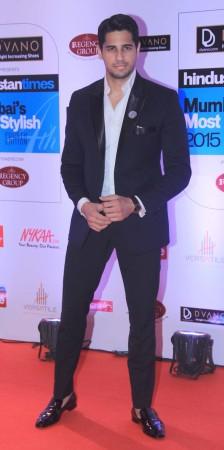 Bollywood hunk Sidharth Malhotra has reportedly been house hunting for a long, but could not give the task his full attention due to his tight schedule.
The actor wanted a place in Bandra after his film "Ek Villain", but the hunt was interrupted as he started working for Karan Malhotra's "Brothers".
"Sidharth had thought that he would buy a house after the success of Ek Villain (2014). But then he had to start shooting for his recent release with Akshay (Kumar)," a report said quoting a source.
The actor now plans to start looking once he wraps up Shakun Batra's "Kapoor and Sons". However, things may not go as planned once again, as he also has Nitya Mehra's film with Katrina Kaif in the pipeline.
The "Brothers" actor reportedly wants to move into a new house and has even sought Akshay Kumar's advice.
"In a casual conversation, Akshay asked him about his plans. When Sidharth spoke about buying a small house to begin with, Akshay suggested that he think big and pick up a bigger house," the DNA quoted a source as saying.
"He told Sid that if he is thinking of a two-bedroom flat, he should actually pick a 4BHK. If he plans to bring in his parents, he should think of something even bigger. He even suggested that it wouldn't be a bad idea to even keep on an entire floor to himself, as a house is long-term investment and a safe one as well," he added.
Will Sidhsrth heed to his on-screen brother Akshay's advice? Only time will tell.