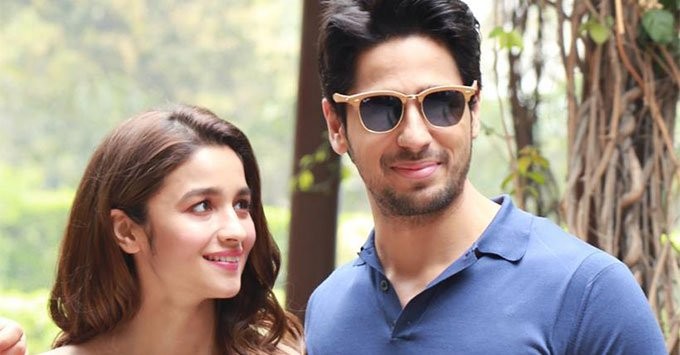 Bollywood actors Sidharth Malhotra and Alia Bhatt have been rumoured to be in a relationship for a long time. Recently, Sid took to social media to confess his feelings for Alia in a video.
Alia and Sid were recently making headlines of parting ways due to Jacqueline Fernandez. The Shaandaar actress was reportedly upset with the closeness of Sid and Jackie, but now she would be happy as her alleged boyfriend has sent so much love on the public platform.
Not only Sid, but Jackie too sent love for Alia in the video. Jacqueline and Sidharth are coming up in a movie titled A Gentleman and to promote one of the songs, videos have been made for other actors.
After the song Chandralekha released, Sidharth shared Alia's video first, which was captioned as: "Have something special for you.. @aliaa08 hope you likeit.#Chandralekha #AGentleman @Asli_Jacqueline."
The song, which showcases Sidharth Malhotra singing Chandralekha in an office party, has got a new twist. He shared a mini video where in the song's signature line that consists the word 'Chandralekha' is replaced with 'Alia Bhatt'.
The original lyrics of the song reads, "O Chandralekha jab jab tujhko dekha, Aaye aisi feeling, First time tujhko dekha," which replace with, "O Alia Bhatt jab jab tujhko dekha, Aaye aisi feeling, First time tujhko dekha."
The video has surely captivated the audiences, creating immense anticipation.
Similarly, Shah Rukh Khan, Katrina Kaif and Sonakshi Sinha are among the actors who were dedicated these videos.
Watch the Alia Bhatt video here:
The song Chandralekha is a peppy number which shows a fun office party. You will get to see Jackie's sexy pole dance in it too.
Watch the song Chandralekha from A Gentleman here: