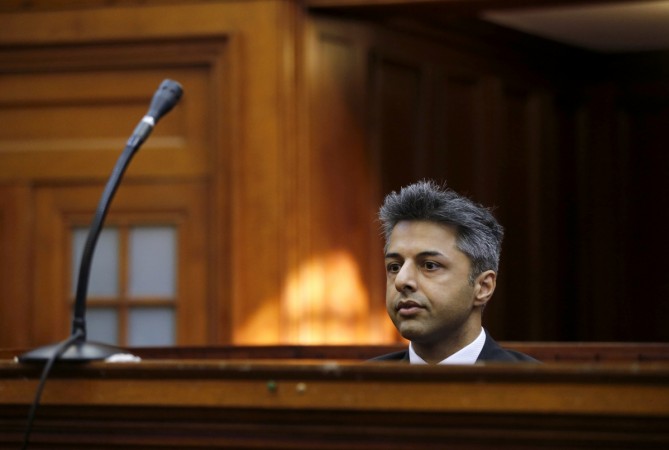 The taxi driver, convicted of killing businessman Shrien Dewani's wife, has told the Cape Town Court that Dewani wanted to be hijacked and have his wife killed in the process.
"The gentleman said he wants a car to be hijacked," the 34-year-old Zola Tongo told the South African court, "They must be robbed that they must drop me along the way and they must also drop him along the way, and then they must kill his wife, but he said kill a woman," the driver said via a translator.
Tongo also added that he did not initially know when the job had to be done, but Dewani had explained certain details to him, the Western Daily Press reported.
Male Prostitute
This comes a day after the murder case against British businessman suffered a setback on Monday after the judge of the trial stopped a male prostitute from giving evidence against him. But it wasn't before the court was told, Dewani - accused of arranging the murder of his wife in Sourth Africa four years ago - met a gay escort three times.
Leopold Leisser, known as the German Master and who offers fetish services, had started describing three sexual encounters with Dewani when barristers for the defence objected, saying the evidence was irrelevant.
Judge Jeanette Traverso ordered that Leisser stand down until she had been provided with enough reasons why his testimony or evidence was relevant to the case.
This is the second time that the Cape Town's second most senior judge, has interfered to prevent Dewani's prosecution from providing evidence about the British businessman's bisexuality.
Two weeks ago, she stepped in and stopped South Africa's National Prosecuting Authority (NPA) from presenting the High Court with sexually charged emails sent to Dewani from an older man one year before the murder took place.
On Monday, before the male prostitute was stopped from giving evidence, Prosecutor Adrian Mopp revealed that Dewani had told Leisser about getting engaged to Anni. The prosecutor had argued that the court would eventually be confronted with the question of why Dewani would actually murder his wife, and that Leisser's evidence would help explain that.
The German sex worker who now lives in the UK, had earlier told the Cape Town court that he offered sado-masochist fetish services.
The 34-year-old businessman from Bristol has denied arranging the murder of his wife, who was shot while on honeymoon in 2010.