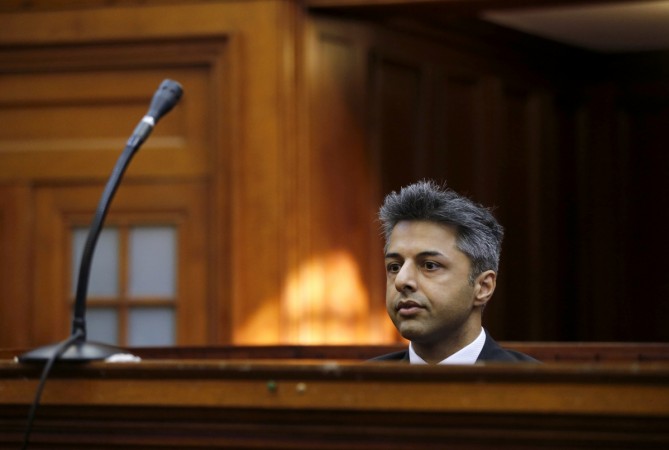 British businessman and billionaire Shrien Dewani was found not guilty by a South African judge on Monday of murding his wife and the case was dismissed.
The judge on the case, Jeanette Traverso, was to decide on whether or not the businessman organised a hit-man to kill his wife Anni on their honeymoon in South Africa in 2010.
The defence lawyers had claimed the prosecution case was weak and inconsistent and should be thrown out.
Saying that the accused is found "not guilty", judge Traveso confirmed that the application to have the case dismissed is granted. The judge added that the state's case is "weak" and that there is "insufficient evidence" for the state to continue.
'Far Below the Threshold'
Traverso said the evidence presented by the prosecution fell "far below the threshold" of what a reasonable justice system would convict on.
She expressed disappointments especially with the evidence of the prosecution's main witness, taxi driver Zola Tongo, which, according to the judge was "riddled with contradictions" and "highly debatable".
She also said that only reason not to dismiss the case would be in the hope that Dewani would implicate himself and gave evidence against himself. But she added that to do so would be a "manifest misdirection".
The judge further said that the evidence from the three criminals already convicted over Mrs Dewani's murder was "so improbable, with so many mistakes, lies and inconsistencies you cannot see where the lies ended and the truth begins".
The taxi driver, already convicted of killing businessman Shrien Dewani's wife, had told the Cape Town Court that Dewani wanted to be hijacked and have his wife killed in the process." But the evidence given by the driver was dismissed by the judge saying it was inconsistent and vague.
Dewani, who was extradited this year to face trial accused of planning the murder of his wife in November 2010, listened intently as key evidence against him was criticised by the judge.
'Really Really Sad'
A statement on behalf of the family of Anni Hindocha was read outside the court immediately after the verdict was read out by the judge.
"We feel really, really sad because we have not heard the full story. Shrien lived a double life," the statement said.