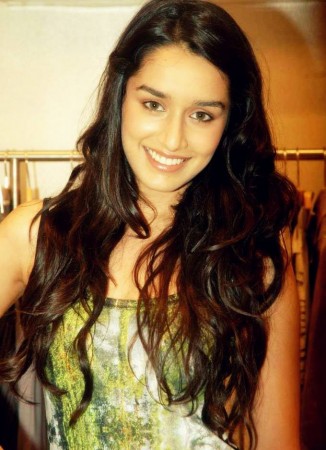 The latest buzz in tinsel town is that "Aashiqui 2" fame Shraddha Kapoor has turned down a project featuring Abhishek Bachchan and has opted for a venture starring newcomer Siddharth Malhotra.
The reports of Shraddha's bold decision comes days after the actress was said to have rejected a contract of doing a music video stating that she was a star already and too big a brand to honour such commitments.
According to reports, she has opted for Mohit Suri's directorial "Villain" over Umesh Shukla's next film for which the director has roped in Junior Bachchan.
Sources close to Shraddha have said that the actress prefers to work opposite newcomers like Siddharth Kapoor rather than senior actors like Abhishek.
"She selected two scripts from the many she had been reading. She went through both Mohit and Umesh's scripts and felt the former's held better scope for her to flex her acting muscles," a source told The Times Of India.
"She doesn't want to tread the same path as other actresses. Even when she was lying low, she had decided she wanted to do meatier, performance-oriented roles. With Abhishek, there was very little scope to perform. Her aim is to work with the Varun Dhawans, Ayushmann Khurranas and Ranbir Kapoors of the film industry," the source added.
Although Shraddha has not made any comments on the same, her friend brushed off the reports stating that the actress had no problems working with anyone.
Meanwhile, it was also rumoured that Umesh Shukla had also approached Bollywood diva Kareena Kapoor for the female lead opposite Abhishek Kapoor. However, the "OMG-Oh My God!" director rubbished the report saying, "I've never in my life met Kareena Kapoor, let alone offer her a role. The closest I've come to her is while sitting some rows behind her at awards function. I've never approached her for any role," Bollywood Hungama reported.