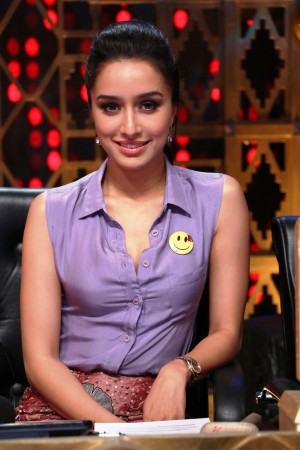 Shraddha Kapoor, who of late was boycotted by media photographers for her unpleasant behaviour, cleared the air on Saturday after arranging an informal meeting with them.
Apparently Kapoor arrived at the venue much before the scheduled time, to make peace with the paparazzi. The "Ek Villain" actress stated at the meeting that her wish of not being photographed was misinterpreted and that she had no intention of making the photographers wait for long hours or avoiding them in the past.
Kapoor reportedly explained to the press photographers that she avoided being photographed in the past because at times she was either not wearing makeup.
However, the actress, who shot to fame last year after the blockbuster movie "Aashiqui 2" looked apologetic during the meeting and accepted her mistake. She also made a point that the same would not happen again.
"The actress did look apologetic and said whatever had happened in the past was a mistake and not intentional. She stressed that it would not happen again,'' Mid-Day quoted a source.
It was during the success bash of "Ek Villain", held at a suburban hotel in Mumbai on 30 June, that photographers unanimously decided not to click any pictures of Kapoor, due to her unfriendly behaviour and took photos of the other actors and the director, only when the "Aashiqui 2" actress stepped out of the frame.
The photographers pointed out that she would intentionally avoid them during events or make them wait for long hours, which made them take the unanimous decision to boycott her. The paparazzi explained that despite repeated requests by the media photographers, Kapoor refused to let them take even a single photo at times and was even shielded by her manager.