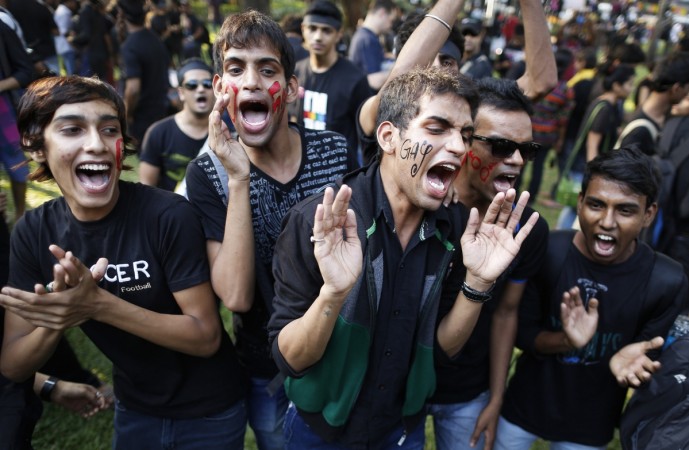 In a historic decision, Ireland voted in favour of same sex marriage on Friday. Will it prompt India to take a step closer to gender equality by decriminalising gay sex, giving homosexuals the freedom to live their lives as they wish?
Not only did the people of Ireland vote in support of same sex marriage, Irish Prime Minister Enda Kenny too spoke in favour of it openly and asked people to come out in large numbers to support it in Friday's referendum.
India too needs to go beyond societal stigma and the government needs to scrap the 150-year-old colonial era law – Section 377 of the Indian Penal Code (IPC) – and provide the homosexuals a free space to live without the fear of being prosecuted.
The Section that was introduced by the British in 1860 was declared unconstitutional by the Delhi High Court, which in July 2009 decriminalised consensual sex among adult homosexuals. But the Supreme Court of India overturned the order in December 2013 and pronounced its judgement against gay rights.
The SC's decision came as a blow to the homosexuals as with the criminalisation, anyone found to be involved in sexual activities "against the order of nature" would face life imprisonment.
While banning gay sex, India's apex court put the ball in the government's court saying that criminalisation or decriminalisation of gay sex is for Parliament to decide, not the judiciary.
However, no changes have been brought in the age-old law and the government is not even considering to amend it. But now is the time to take a step towards providing the homosexuals their fundamental right, like Ireland did with Friday's referendum.
In the days when our prime minister promotes "Make in India" campaign worldwide, why is our nation restricted within a law that the Britishers left behind? This is the time the government should act as a catalyst of change.
And there's not much need to go that far to consider changes in the law. The latest incident where a mother placed a matrimonial advertisement in the newspaper looking for a groom for his son should help create space for homosexuals where they can breathe without fear of being harassed by police or law.
If India can legally accept transgenders as a third gender, why can't it accept the "unnatural" sexuality of men or women who are homosexuals by birth not by choice, just like the transgenders or eunuchs?
What do you think? Don't people, who are treated as criminals for being biologically different, deserve to enjoy the fundamental rights the Constitution provides? Don't they have the right to make sexual preferences without legal interference just like all "natural" men or women do?
Shouldn't India revoke Section 377 of IPC and de-criminalise gay sex, allowing homosexuals to freely practise "Right to life".