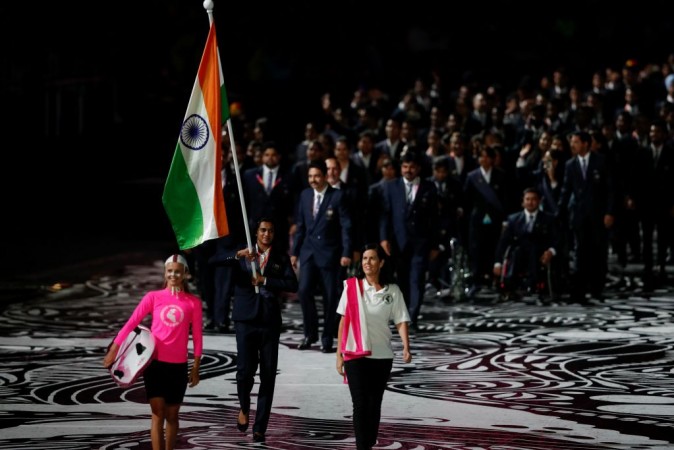 A total of 83 of the 541 athletes, who will be taking part in the Asian Games, will have to provide for their own attires owing to Indian Olympic Association's (IOA) latest move. The reason behind such a decision is that these athletes represent sports whose federations are not affiliated with the IOA.
The sports are: bridge, sports climbing, soft tennis, sepak takraw, sambo, roller skating, pencak silat and kurash. The concerned players would want to pursue their sport without worrying about whether these organizations can provide basic financial backing.
The fact that their sports may not be of a mainstream nature should not dissuade one from the fact that they are representing their country.
In the aftermath of such notification, senior sporting officials have started to contradict each other. Some have even said that there is a distinct possibility of the athletes and sportsmen having to pay for what they wear during the Games.
It cannot and should not come down to that level. Last month, the Law Commission had stated in its report that sports betting and gambling should not be legalized in India. Currently, that is only allowed for horse racing. The move, however, feels like a missed opportunity.
The only concession is that the commission had said regulation is a possibility if a ban cannot be carried out. Regulations should be carried out not only to curb the issue of match-fixing and cheating but to channel the money back to the sports which are the subject of such speculation.
This would be a good source of revenue as well for the sports which do not get funds for the lack of affiliation with the IOA. The players involved in sport climbing have as much right to demand financial backing from their federations, just like the cricketers.
It is worth pointing out that sports climbing will be a part of the 2020 Olympics while cricket will not be. Hence, the government and the IOA might wonder considering which horse it should back in the near future. This kind of decision making could broaden a sport starved nation's chances of winning medals on a regular basis.