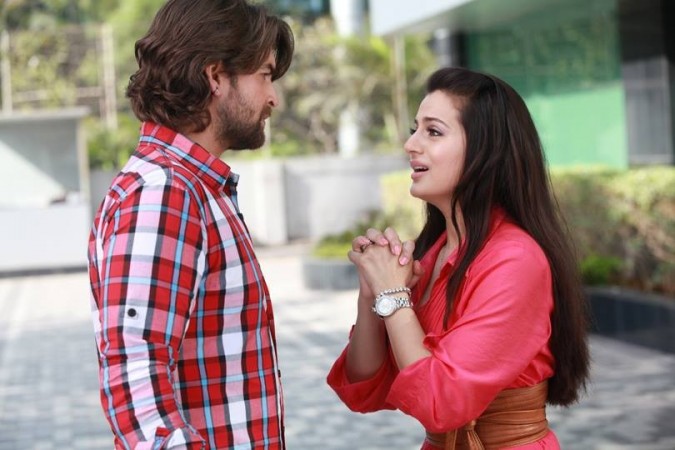 Romantic crime thriller "Shortcut Romeo" which was released on Friday has received mixed reviews from film critics.
The film features Neil Nitin Mukesh, Puja Gupta and Ameesha Patel in lead roles. For the first time in her acting career, Ameesha is playing a negative role. The crime thriller is directed by Susi Ganeshan and produced by Manjari Susi Ganesh under the banner of Susi Ganesh Production. "Shortcut Romeo" is a remake of 2006 Tamil film "Thiruttu Payale" which was directed by Ganesh.
Check out the critics' review here:
Taran Adarsh of Bollywood Hungama writes: "Although a remake, Susi takes the essence and gives it a complete makeover. The scale is larger. Also, a few modifications have been made to cater to the pan-India audience. The plot orbits around blackmail and deceit and Susi makes sure the thriller is embellished with several edge-of-the-seat-moments to create an anxiety-crammed environ. Although the film has its share of blemishes [more on that later], one cannot overlook the fact that Susi knows the grammar of film-making right and makes an impressive debut in Hindi films.
"Susi embellishes the film with several attention-grabbing moments. The characters of Neil and Ameesha, for instance, give the film the required edge. The screenwriting never falls prey to the tried and tested formulaic stuff that Bollywood is known for. Even the conclusion leaves you completely shocked [it's super!], since the spectator had never imagined the film would end on that note.
"On the whole, SHORTCUT ROMEO is a well-made, stylish crime story with high-voltage drama as its highpoint. It may not boast of A-listers in its cast, but it has ample entertainment and edge-of-the-seat moments to offer. I suggest, give this one a chance!"
Mohar Basu of Koimoi.com writes: "Susi Ganeshan's Bollywood meets Tamil film version is rugged but an awfully flat feat. Shortcut Romeo is conspicuously missing in any jump-in-the-seat moments! Often ridiculous, the film is worth a watch only for its picturesque locales and pulsating action!
"Susi Ganeshan's Tamil flick Thiruttu Payale already has an established fan base, however, Shortcut Romeo misses to translate its quirky soul.
"Neil Nitin Mukesh, an actor whose performance will make you yearn for more, is surely made for better films. Packed with potential, he is made for greater roles than this. I don't see why he is wasting himself so easily. Puja Gupta is a smooth eye candy but acting wise she isn't impactful enough. Ameesha Patel's face deceives the role. She is terrible as the plotting; cheating wife is an absolute misfit.
"Shortcut Romeo is a disappointing film if you go with rocketing expectations."
Subhash K Jha of IANS writes: "The film shot at the speed of sound is filled with bizarre twists and turns. It's basically the story of a woman who cheats on a saintly tycoon of a husband (effectively played by Rajesh Shringapure) who has a massive portrait of Rabindranath Tagore in his bedroom, and a cheesy blackmailer named Suraj (Neil Nitin Mukesh), who believes in taking risky short-cuts to get rich.
"The director himself shows up in the second-half as the cheated husband's detective-friend. Ganesan's accent is so thick; it slices the gamboling narration into smithereens. At least for a while, but then again the film gathers momentum towards the end-game.
"In spite of its massive flaws, including the cheesy dialogues, Ganesan's stylish shocker of a thriller manages to stay constantly one step ahead of the audience."
Shubhra Gupta of Indian Express writes: "Rich man's wife takes a roll in the hay with a third party. Said roll-in-hay becomes an instrument of blackmail. Blackmailer and blackmailee take turns in trying to outsmart the other. Turns out that the filmmaker has been the smartest of them all, having managed to make a film like this one, and get it out in theatres for the unsuspecting punter to walk in.
"You can understand Ameesha Patel saying yes to something like this because clearly she isn't flooded with offers. But why is Mukesh so desperate? I'm not getting into what happens next. Suffice it to say, I wasn't feeling very smart when I left the theatre after two and a half hours of this drivel."