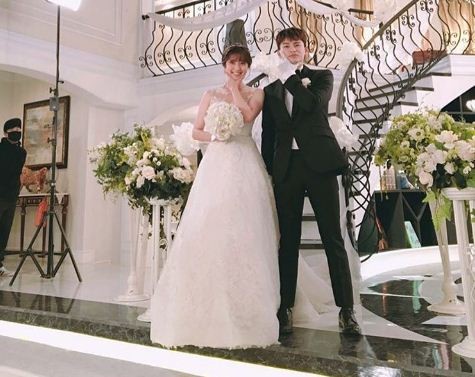 Despite the average television ratings of Shopping King Louie, MBC is likely to renew the show for a second season. The next instalment is expected to feature the wedding ceremony of Louis a.k.a Kang Ji-sung and Ko Bok-shil.
Without much publicity, the network aired the finale of its romantic comedy drama on Thursday, November 10. Many of its followers were surprised to watch the last two episodes back-to-back on the same day.
The rescheduling of episode 5 due to the broadcast of a music festival is cited as the reason for the two-hour finale. The sequel began by featuring the bonding between the chairman of Gold Group Choi Il-soon and her grandson.
While episode 15 revolved around the confession of Ma-ri's father Baek Sun-goo and the demise of Louis' grandmother, episode 16 focused on the childhood memories of the onscreen couple. The mini-series concluded the storyline by teasing a new love interest for Cha Joong-won and a baby on the way for the newly-wed couple, butler Kim Ho-joon and Heo Jung-ran.
Since lead actor Seo In-guk posted a photo of himself in an old man's costume last month and captioned it, "It's today. Shopping King Louie's Grandpa Louie. Am I going to age like this?," speculations are rife on a time jump in season 2.
However, considering the average television ratings for the show during its 16-episode run, chances for a new instalment are unlikely and fans will have to wait for an official announcement from MBC. Until then, you watch Shopping King Louie online here.