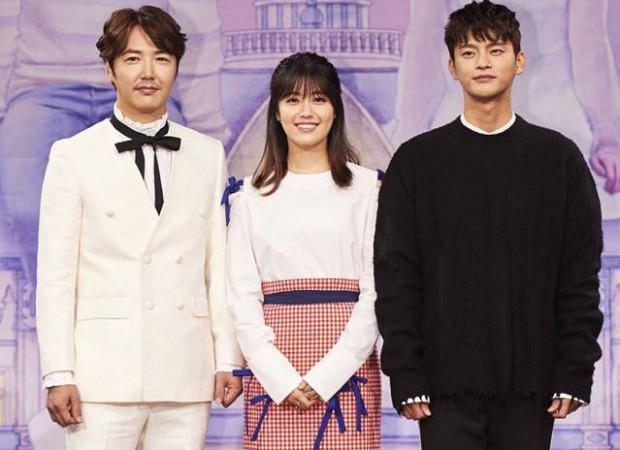 Shopping King Louie has proved to be a very exciting period drama of this fall and the credit goes to its lead casts Nam Ji Hyun, Im Se Mi, Seo In Guk and Yoon Sang Hyun.
The celebrities did not just impress the viewers with their amazing chemistry, but also inspired them to continue watching the show. Despite their large age gaps, they managed to keep their followers hooked to the screens, especially when they played affection scenes.
Recently, the lead casts of Shopping King Louie appeared in an MBC talk show called Section TV and shared their filming experiences with the fans.
Humorously addressing their age gap, actress Ji Hyun said (via Soompi), "Yoon Sang Hyun's birthday is September 21. If you combine those two numbers, you get Seo In Guk's age, which is 30."
When the show host asked her if the age gap becomes an issue while they play romantic scenes, the 21-year-old replied, "Well, since both of them live very young lives..."
The East of Eden fame even talked about co-star In Guk's aegyo and said, "I think he has a lot of aegyo. But because he mixes it with jokes, it doesn't really work."
The fans of Shopping King Louie will get to watch them again on MBC tomorrow, September 28, 10pm KST when the show returns with its third episode. The sequel will primarily revolve around the various challenges faced by Louie and Bok Shil.