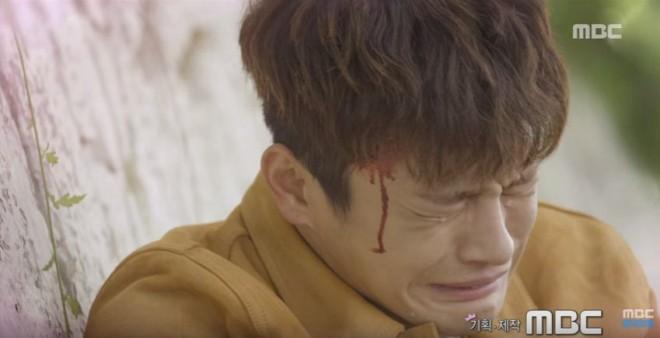 After leaving the viewers puzzled about the death of Bok-nam, Shopping King Louie will showcase the after-effects of it on Louis and Bok-shil in episode 10. The sequel will air this Wednesday, October 26, at 10pm KST on MBC.
In episode 9, the title character reunited with his loved ones, teasing a happy ending for the onscreen power couple. But things took a turn for the worst after Detective Nam Joo-hyuk informed the female lead about her brother's demise. The upcoming episode will focus on the impact of it on the two protagonist.
The official trailer for the next episode hints at a break up and a head injury for the male lead. Will the sequel mark the end of their romance or will Cha Joong-won help them to get back together? The followers are curious to know, but they will have to wait until Wednesday night.
Click here to watch Shopping King Louie live online for more details on Ma-ri, Choi Il-soon, Kim Ho-joon, Baek Sun-goo and Hong Jae-sook. Episode 10 will also be available online here.
Meanwhile, the promo features the male protagonist's innocent love for Nam Ji-hyun's character and the female lead's return to her home town. The clip begins with a conversation between Seo In-guk's character and his butler, wherein the rich heir explains how he feels about his lover.
In the meantime, Bok-shil goes back to her hometown leaving a letter to her neighbours. The next scene shows Louis searching for her and reaching out to Oh Dae-hwan's character. The video ends with a conversation between the male lead and the managing director of Gold Line Group. "If you stay by her side, it will be painful for her," says Yoon Sang-hyun character. Watch the trailer below: