Several policemen serving as Special Police Officers (SPOs) in Jammu and Kashmir have posted videos on social media to announce their resignations. It comes after three policemen were killed by suspected Hizbul Mujahideen militants in South Kashmir's Shopian district on Friday.
Irshad Ahmad Baba, a resident of Dangam village in Shopian, serving as a police constable in J&K Police released an 18-second video on social media where is he was seen announcing his resignation.
"I have nothing to do with the police services from now on," Baba said in Kashmiri in the video.
Another policeman, Umar Bashir posted his photograph along with his resignation letter on social media. Umar hails from Kapran village in Shopian.
Umar's resignation letter read, "With due regards, I Umar Bashir Nengroo, Resident of Kapran Shopian, want to draw your kind attention towards the fact that I am going to resign from the post of SPO. So from today, I won't offer my services for the same post. So, please accept my resignation."
Local sources told International Business Times India that more police personnel hailing from various villages of South Kashmir are likely to tender their resignations in the coming days in the wake of increasing threat to their life.
Police officials have reportedly said that these resignation letters have not reached them formally.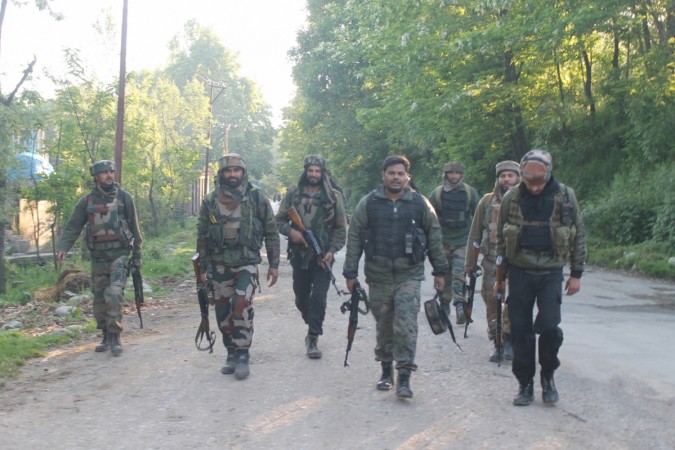 Earlier, three policemen identified as Firdous Ahmad, Nisar Ahmad and Kulwant Singh were killed by suspected Hizbul Mujahideen militants. Their bodies were found at Wangam village in Shopian.
The killings and abduction come after the state government announced the dates of municipal and Panchayat polls in the state.
Hizbul Mujahideen had released an audio clip on social media warning the local policemen of dire consequences if they continue serving the police forces.
Earlier, at least 11 abductions of policemen and their relatives were reported from various districts of South Kashmir with the Hizbul Mujahideen outfit commander, Riyaz Naikoo, saying that this would be a last reminder to the local police personnel.
See the Video here:
After abduction and killing of three cops in Shopian, several cops have started resigning publicly either by posting videos or photos. #Kashmir pic.twitter.com/i0VvQ76BFy

— Fahad Shah (@pzfahad) September 21, 2018