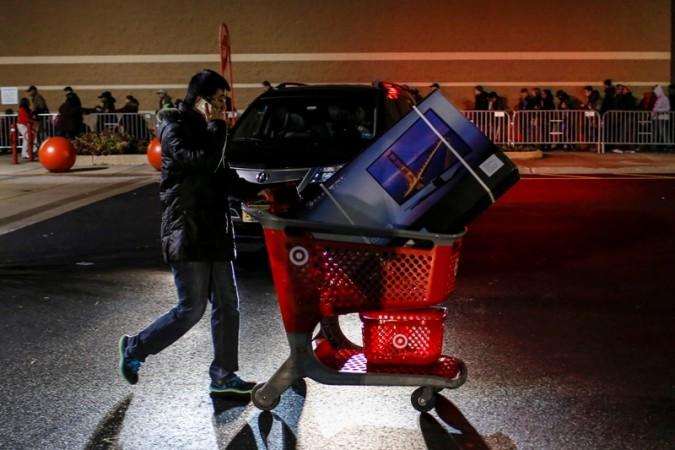 If you are in no mood to stand in those long queues or camp in front of stores before they unleash their "Black Friday" deals on you, you should feel lucky.
According to a latest price analysis by PriceStats, the best deals for TVs, laptops, cameras and even video games hit the stores only a day or two after Black Friday.
PriceStats looked at the cost of the aforementioned merchandise between November 15 and January 15 for the past three years and found that prices were lower on the immediate days following the great Black Friday shopping event in all three years.
However, the deals only extend until Cyber Monday. Prices start going north by Christmas time and peak in January. PriceStats notes that when deals hit rock bottom, they start shooting up rapidly.
Prices vary for products, even when they start edging up. For example: toy prices are low even before a week or two before Christmas.
The truth is – it's raining deals in and around the US. Even online retailers tend to offer massive discounts during Black Friday. Below are some best deals we found (Source – USA Today):
73% Off Google Android Tablets + Free Shipping
Was: $149.99 - Now: $39.99
80% Off iCreation Bluetooth Handset iPhone Dock + Free Shipping
Was: $249.99 - Now: $49.99
**Deal now active at this link alongside video of me testing product
74% Off Remote Control Helicopters + Free Shipping
Was: $69.99 - Now: $12.99
**Deal now active at this link alongside video of me testing product
But Black Friday sales haven't been that impressive for the past few years, which is why, many experts think this year retailers might be offering deeper discounts.
Does slowing sales during the shopping event mean a slowing economy? Not really. In fact, experts say, it actually indicates a stronger economy. According to Kathy Grannis, a spokeswoman for the National Retail Federation, "in a good economy, consumers have less of a reason to rely on deep discounts".
"The difference between a $4 toaster and a $15 toaster isn't that significant for a lot of Americans. But if you really are pinching pennies and you're watching your budget, you might head out for that $4 toaster [on Black Friday]," Grannis told US News.