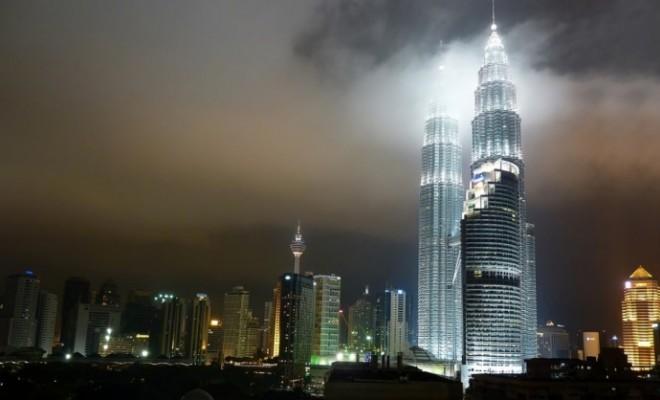 A 44-year-old resort developer was brutally shot to death from close range near a restaurant in Penampang, Malaysia, on Saturday night.
Tiong Choon Kwong was allegedly shot on his chest by unknown assailants in a white vehicle when he was talking over a phone outside a Beverly Hills eatery.
The grisly incident sent shockwaves through the posh neighborhood and escalated the list of shootings to 26.
Tiong is said to have shouted "I have been shot" before collapsing. He was rushed to the Queen Elizabeth hospital by his friends and police, but gave into his injuries two hours later.
The victim's friend Ting recalling the horror told The Star, "He was walking up and down in front of the shop while talking. So, I continued with my drink while waiting for him to come back. Suddenly, I heard a single loud gunshot and then I heard Tiong shouting that he had been shot."
"Everything happened so fast. I only managed to get a glimpse of a car fleeing the scene after I heard the gunshot. I don't know what happened. Tiong was still alive when I got to him," he added.
Officials and the victim's friend suspect the killing to be linked with underworld kingpins in Sarwak and Sabah, from where Tiong hailed.
Police have launched a hunt to nab assailants and are corroborating the investigations with the aid of eyewitness accounts.
Sabah Police Commissioner Datuk Hamza Taib confirmed that more than one person was involved in the murder. "Initial police investigation shows an unidentified white vehicle drove up towards the victim while he was on his cellphone outside a coffee shop. One of the suspects then shot the victim at close range before they fled the scene in the vehicle," Hamza told Borneo Post.
Saturday's incident takes the toll of those killed in shootings to eight this week alone. An ex-convict was shot at his Kajang town house along with his security guard on Saturday.
Tiong is survived by his wife and two children.