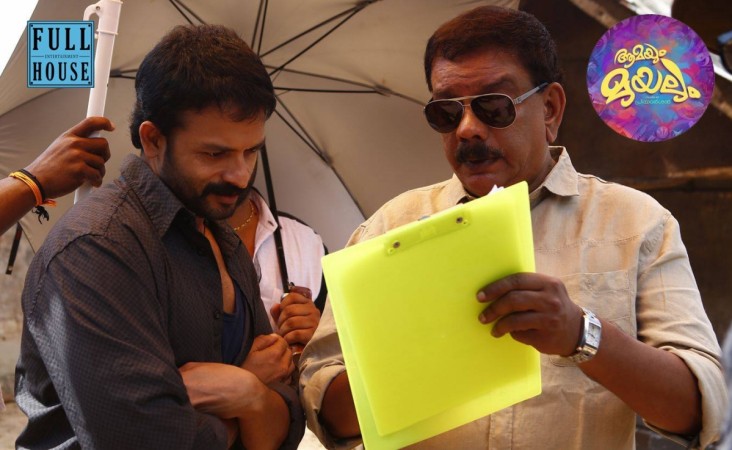 The shooting of the upcoming Malayalam film "Aamayum Muyalum" starring Jayasurya and Pai Bajpai is wrapped up.
Director Priyadarshan shared this news through his Facebook page. The film, which is now heading for its post production stage is set to release during Christmas.
"Its pack up for 'Aamayum Muyalum' now post production works and will be hitting theatres this Christmas", shared Priyadarshan on his Facebook page.
"Aamayum Muyalum" is touted as a comedy thriller and the story is set in a fictitious village. The Jayasurya starrer is said to be a typical good old romantic entertainer from Priyadarshan, who has done its scripting too.
The shooting of the film began on 30 August and it also has Innocent, Nedumudi Venu, Harishree Ashokan, Mamukkoya and Nandu in pivotal roles. The film was mostly shot in Karaikudi in Sivaganagai district, Tamil Nadu.
Priyadarshan is known as one of the best directors in terms of time management. Apparently, the film was shot in a fast paced mode and the director has managed to wrap up the shooting within one and a half month.
"This is the first time I am working with such a fast pace director. He knows what he wants and this helped him to wrap the shoot on time. For instance, a minimum of 2- 3 days are needed for a night sequence shoot. But Priyan sir took it only 3 hours to shot it exquisitely. He doesn't want to waste the time, and it would help the producers to cut shot the budget too," said Jayasurya to The Times of India.
Jayasurya had earlier mentioned that working with Priyadarshan is a lifetime experience and a dream come true for him. Meanwhile, actress Pia is thankful to the director for casting her in the film. It was Priyadarshan who had introduced her in the Tamil movie "Poi Solla Poram".
The music of "Aamayum Muyalum' is composed by MG Sreekumar. The film has four songs and the director has also penned a song. The other songs are written by Rajeev Alungal.
"Aamayum Muyalum" is produced by Full House Entertainment.