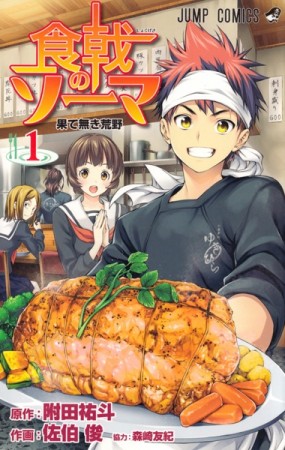 With its unique animation-style and humorous adaptation of the manga, "Shokugeki No Sama" became one of the most popular animes of 2015, and now the series has been confirmed for a Season 2.
According to My Anime List, as the anime emphasise on food and cooking, it immediately became popular among food lovers and food tasters across the world with its 24 episodes arc that ran between April to September, 2015.
When-will.net has confirmed that due to its popularity and critical acclaim by fans, the production house of the anime, JC Staff Studio, has renewed the series for a second season that might get a release date this year.
If Season 2 follows the same timeline as Season 1, viewers might get to watch the first episode of the upcoming season soon.
Fans are eagerly waiting to know the further story of the series after the confirmation of the next series and how it will be affected by the events of Season 1.
In Season 1, the origin and history of Soma – the protagonist of the series – was explained who is now enrolled in one of the world's best culinary school. Season 1 ended with autumn election tournament where Soma almost lost to Akira.
There is a significant possibility that the second season will jump to next story arc and instead of following the results of the tournament, it will explore the adventures of Soma as he learns more in the school.
As stated in the Reddit forum dedicated to "Shokugeki No Sama" Season 2, the story will possibly explore the events of "Stagiaire" arc where Soma will learn to prepare even more amazing and delicious food.
The Wikia page of manga reports that in the Stagiaire arc, the series' characters will be sent to various parts of the country where they will work with different categories of food industry.
According to the page, Soma will be assigned to a western-style restaurant where he will be working with Hisako – as Erina's secretary.
Given that the new season starts with Stagiaire arc, fans will see Soma cooking an assortment of western style dishes and like the previous season, the "taste test" events will be a must watch for every viewer.