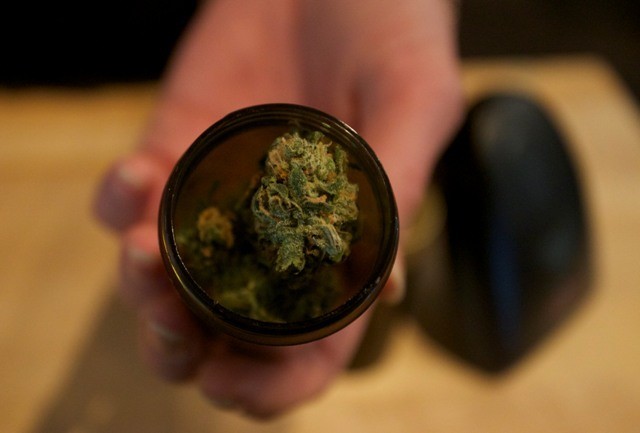 A shocking video has surfaced online that shows a toddler, believed to be not more than three years old, smoking a joint. Authorities have now launched a hunt to find the adults involved in the production of the video.
The footage shows the child sitting on a toilet seat and taking a puff. Adult voices can be heard in the background and they laugh out loud when the toddler exhales.
"After watching this I immediately downloaded the video, took screenshots and reported it to CPS in California as it is where the user is from," Reddit user skidoorider21 wrote. "This is no environment for a child to be in. He needs a good parent not someone to hurt him or bring him down."
Click here to watch the video.
The video gained traction when it was uploaded on Reddit early Friday, and according to the Daily Mail it has been retweeted over 39,000 times and revined over 6,800 times. Although the parents of the child are yet to be identified, online users hope they will be caught and punished.
"Some people shouldn't be allowed to have children," one netizen wrote, while another urged police officials to take immediate action.
"Couldn't the police just ask the user where he originally found it? From there they could work their way back and maybe find who created the original. That's better than just doing nothing and letting this kid grow up around these people," the message read.
Sadly, this is not the first instance of parents or adults forcing their child to smoke marijuana. In December 2013, two teen parents from Chautauqua County, New York, were arrested for forcing their two-year-old to smoke pot.
They were charged with second-degree reckless endangerment and endangering the welfare of a child.
And in yet another case, a Houston mother was arrested last year for smoking pot in front of her three-year-old daughter.
(ED/VS)